We humans always try to see the darker side of any picture. The Champa Tree's thought for the day: Count your rainbows. Howsoever times we talk about positivity, end of the day we end up self sympathizing, asking why me? But looking at the brighter side can make magic in your life. Alyssa Knight, tells us about this magic, through her famous quote.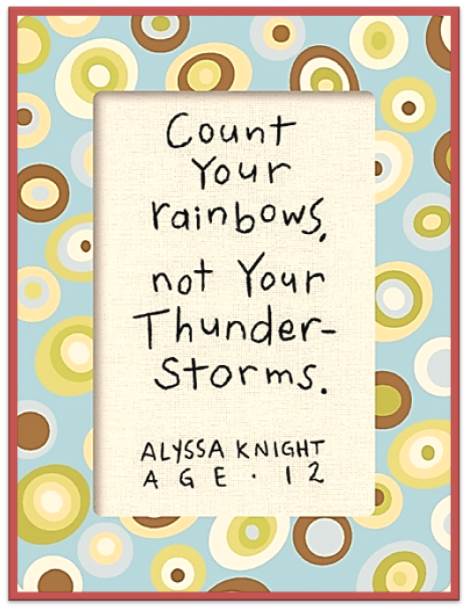 Thought for the day – Count your rainbows:
"Count your rainbows, not your thunder-storms"- Alyssa Knight
This quote has magic in itself. It is inspirational and motivational in a cute fashion and hence it made to TCT's thought for the day. Everyone one wants to be happy. But despite the desire to remain happy, we tend to concentrate on sadness in our lives. Have you ever thought about why it is so? It is a human tendency.
The more your link into your rainbows, the better your days would be. There would be numerous thunderstorms in your life but nothing is permanent. They will create a ruckus and go away. But the rainbows that follow would be the most beautiful experience for you. So, let's resolve to see rhe rainbow and make our lives colorful.
Do try this and tell us in the comments.