Did you know this strange fact related to baby birth in the U.S. Read on to know?
A Michigan couple, Melissa and Chad Croff gave birth to their second leap day daughter this year! Now isn't it one of the strange facts related to babies!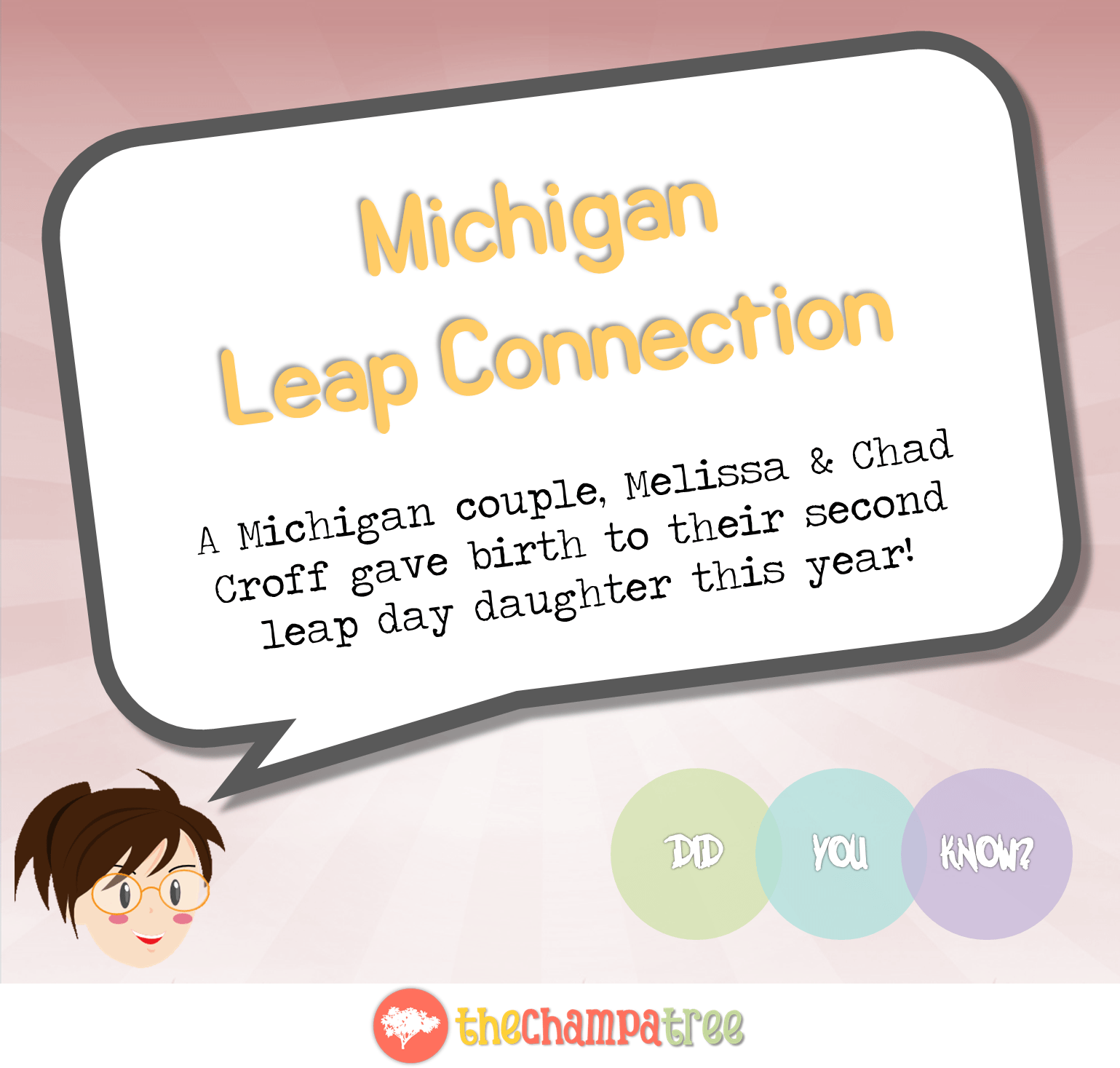 Subscribe to Blog via Email
For more strange facts, check out our Did You Know Facts Series.
Information source: Yahoo News