I love shopping, do you, actually, that was a rhetoric question, who doesn't? Apart from buying crafting supplies online, I keep on scouring malls and online stores for a new fashion collection. For a long time, fashion for me meant only garments; whereas fashion is so much more than that. If a nice dress is not accessorized well, then it does not cut any ice. A complete package is what it should be, from head to toe each article should complement each other.
Fashion defines you, fashion makes you stand out and the type of fashion you choose is your style statement. We are living in an era where being fashionable is considered to be cool. When you have just a few seconds to make an impact, Fashion comes to your aid, and if one has an inherent style then there is no stopping you.
So, I just bought a lovely summery white top and was thinking of a way to accessorize it. I didn't really want to go for any chunky metallic jewelry as a neck accessory and then my friend suggested wearing some nice silver filigree with it. And that's what made the mind churn and I stopped at paper filigree popularly known as paper quilling.
An hour is what it took to make this, all fixed in a jiffy.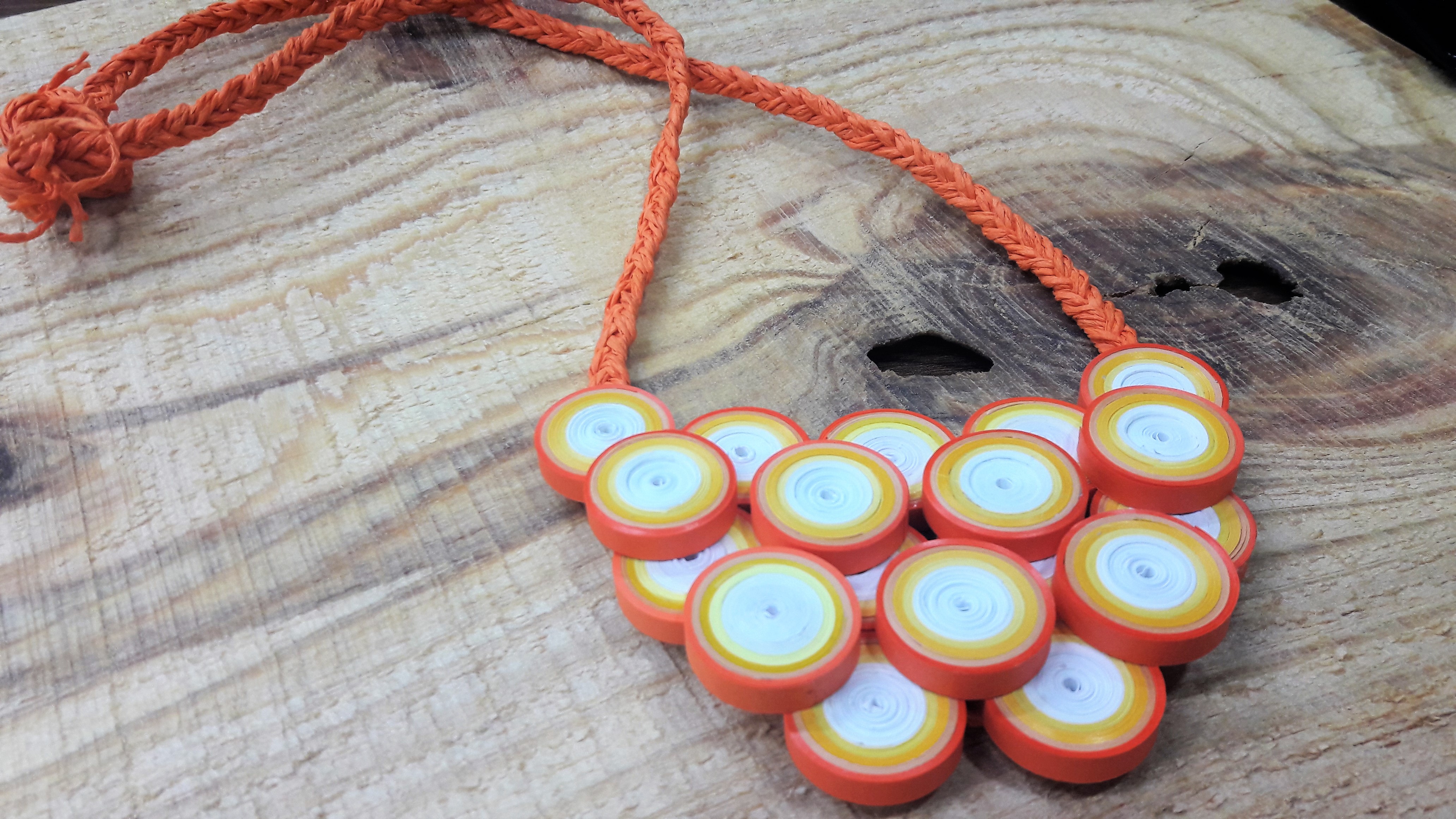 1. What do we need for this is a bunch of complementing 5mm quilling strips (I took white, light yellow, chrome yellow, and orange), quilling slotted tool, paper thread, and Fevicol.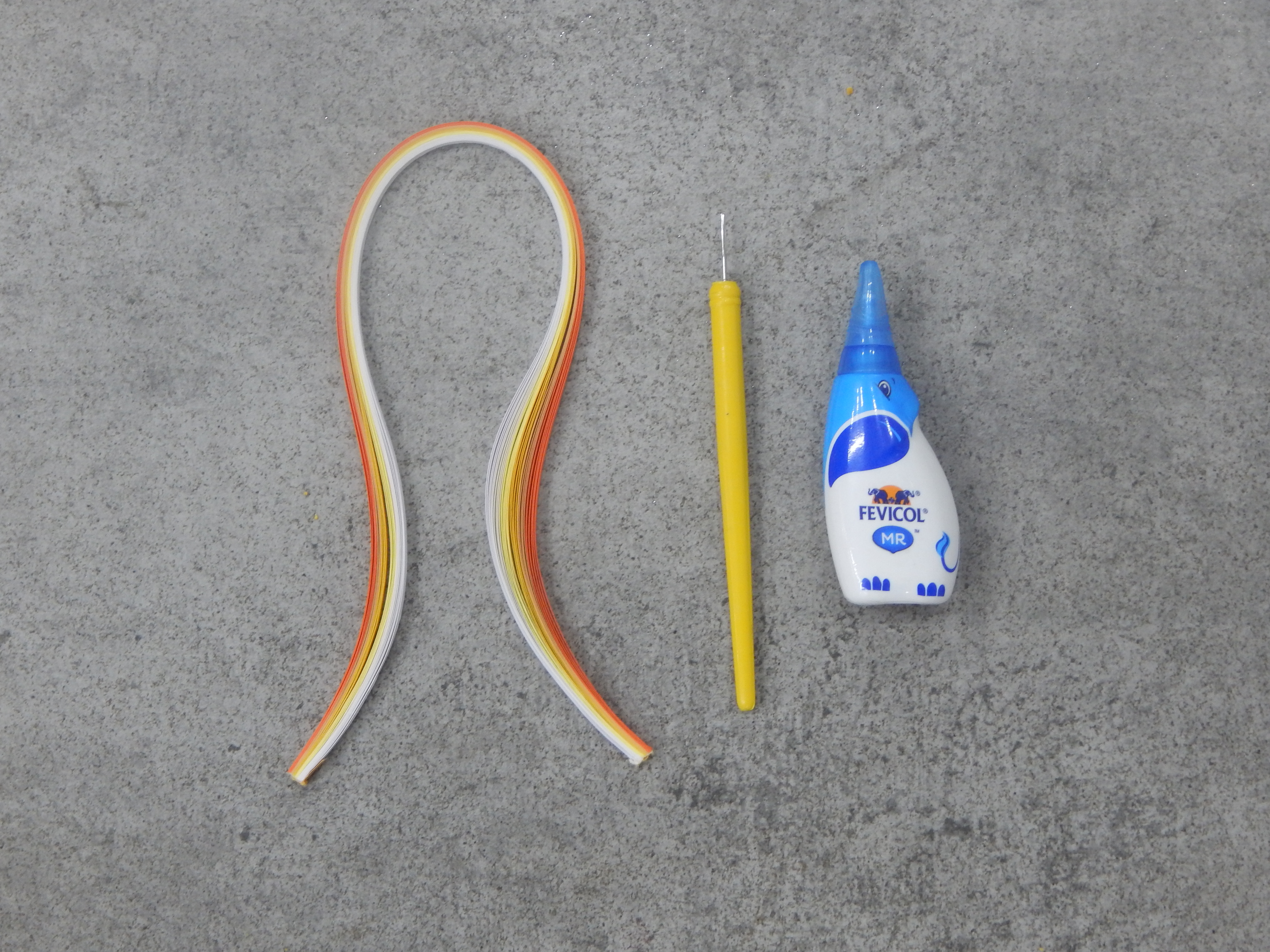 2. Take one quilling strip of each color and cut it into half. Stick them in gradation of your choice at the ends. I started with white and ended with orange.
3. Make around 12 – 14 tightly rolled coils with the strips. Quilling tools come in real handy when we have to give a shape to the strips.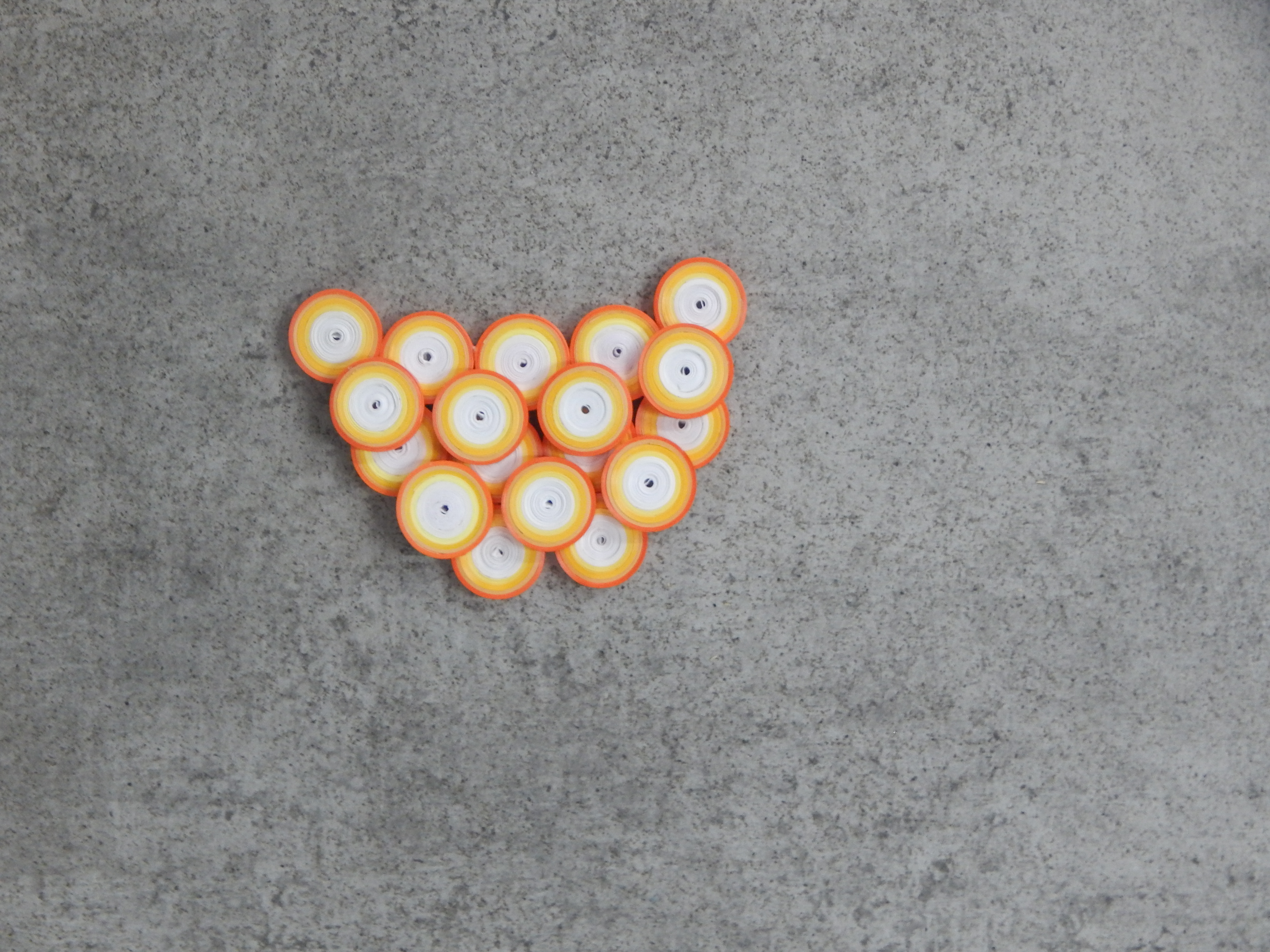 4. I went for a layered arrangement for my necklace, one row up and one row below. All the coils were stuck with Fevicol. Leave them aside till dry.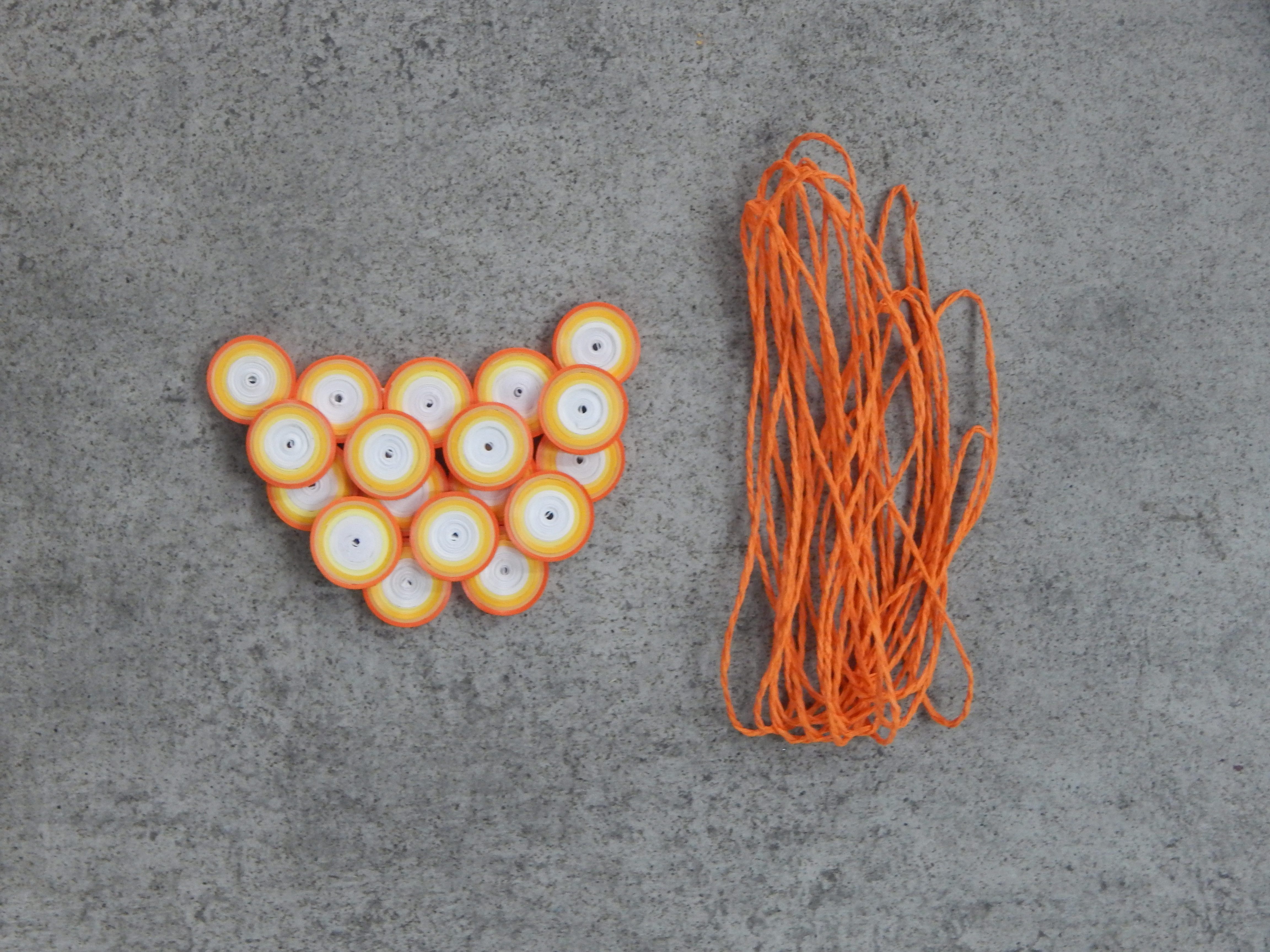 5. Then I took some paper thread that I recently got from the market. It is available at most of the leading craft stores.
6. I took about nine, 12 inches strands and made a thick braid out of them. When the quilled coils have dried, stick the braid onto them in the center.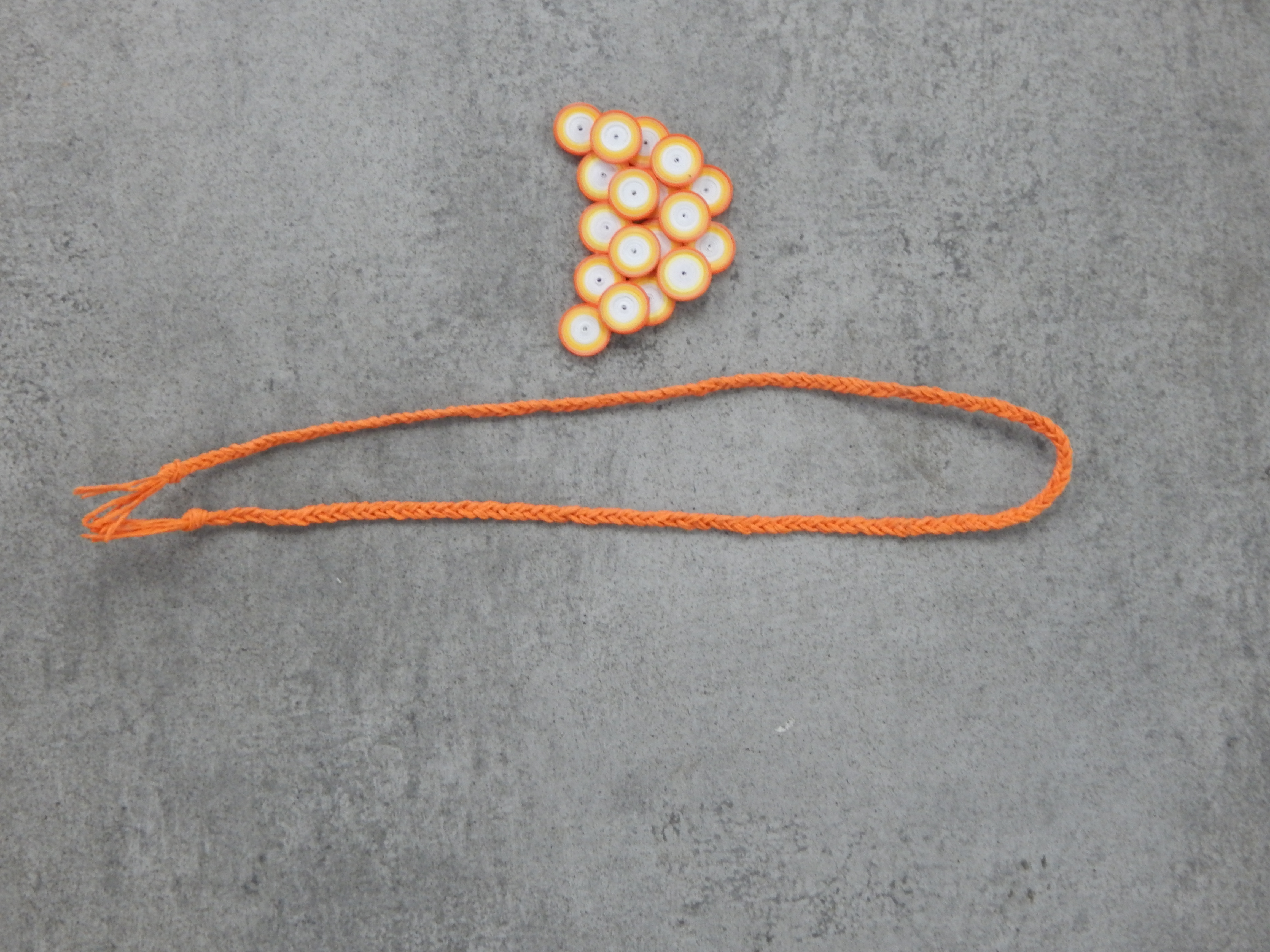 Leave it to dry.
This is how it turns out to be!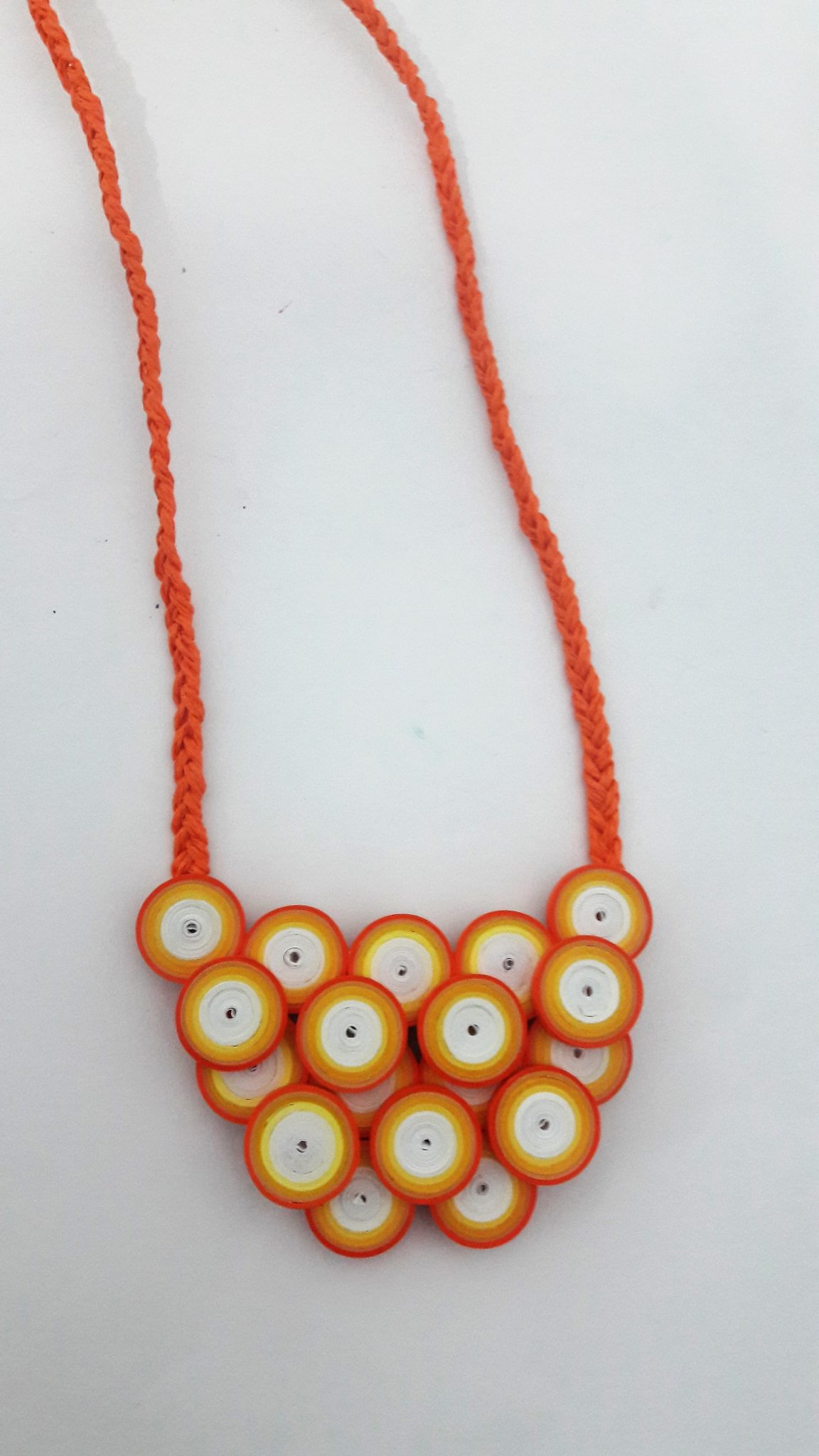 An easy art and craft idea to explore your creative side. Instead of coils, one can make any quilling shape and it will look as fashionable.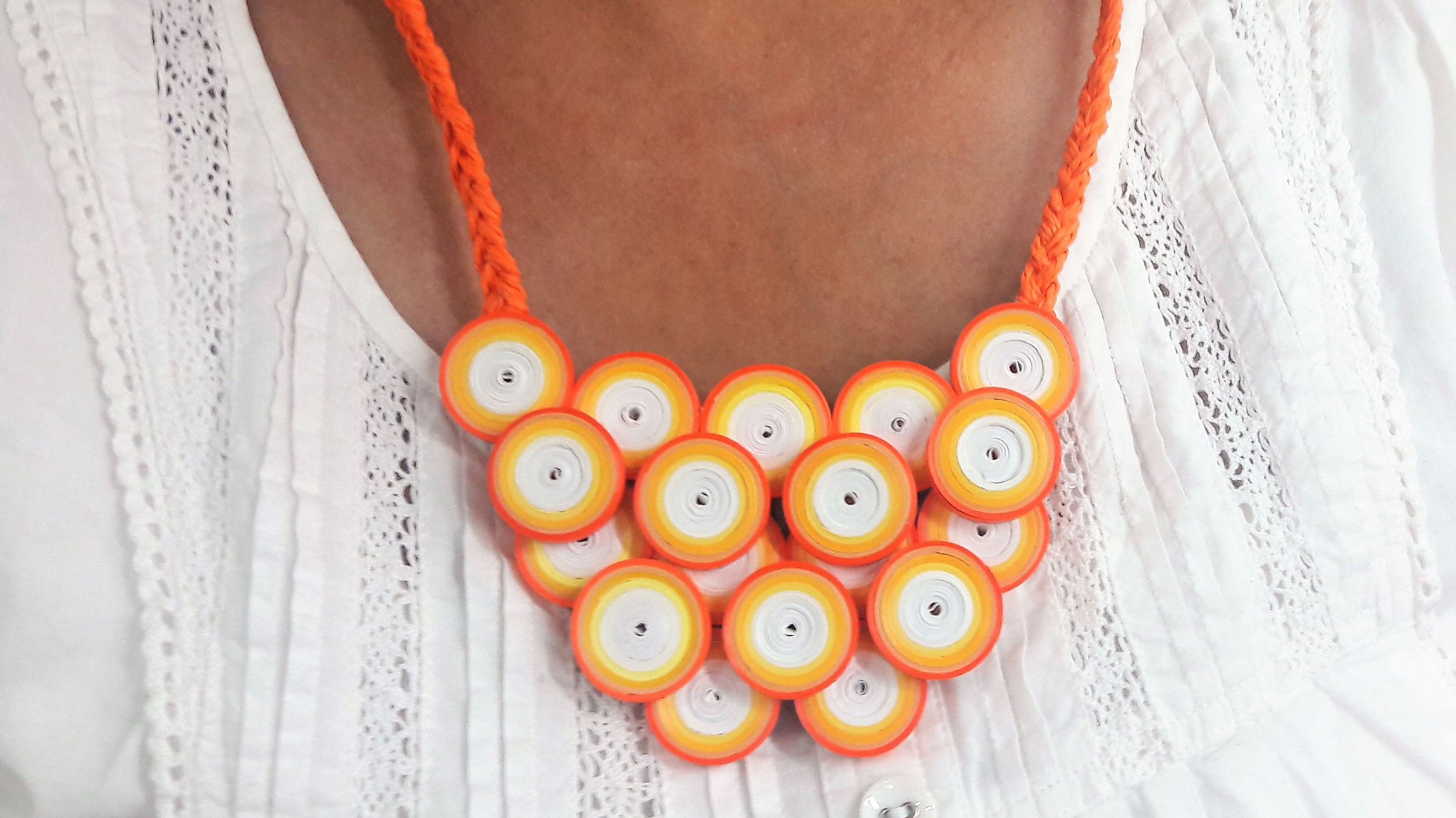 Here, a glimpse of my summery blouse with the quilled neckpiece and I am still getting compliments for it. Do try!
Adios till the next one.
Subscribe to Blog via Email