Women's day is not just a day that comes once a year. It is a reminder to you about your self-worth, priorities, respect, and self-love. This is an era when women are aware of all these and much more. We started teaching our sons to see beyond the obvious and daughters to embrace their rights. The change in society gives a lot of hope. Let this day mark the beginning of a new world where women are respected for their integrity, capability, and inner beauty. We bring you 4 quotes on Women's Day by the world's renowned writers.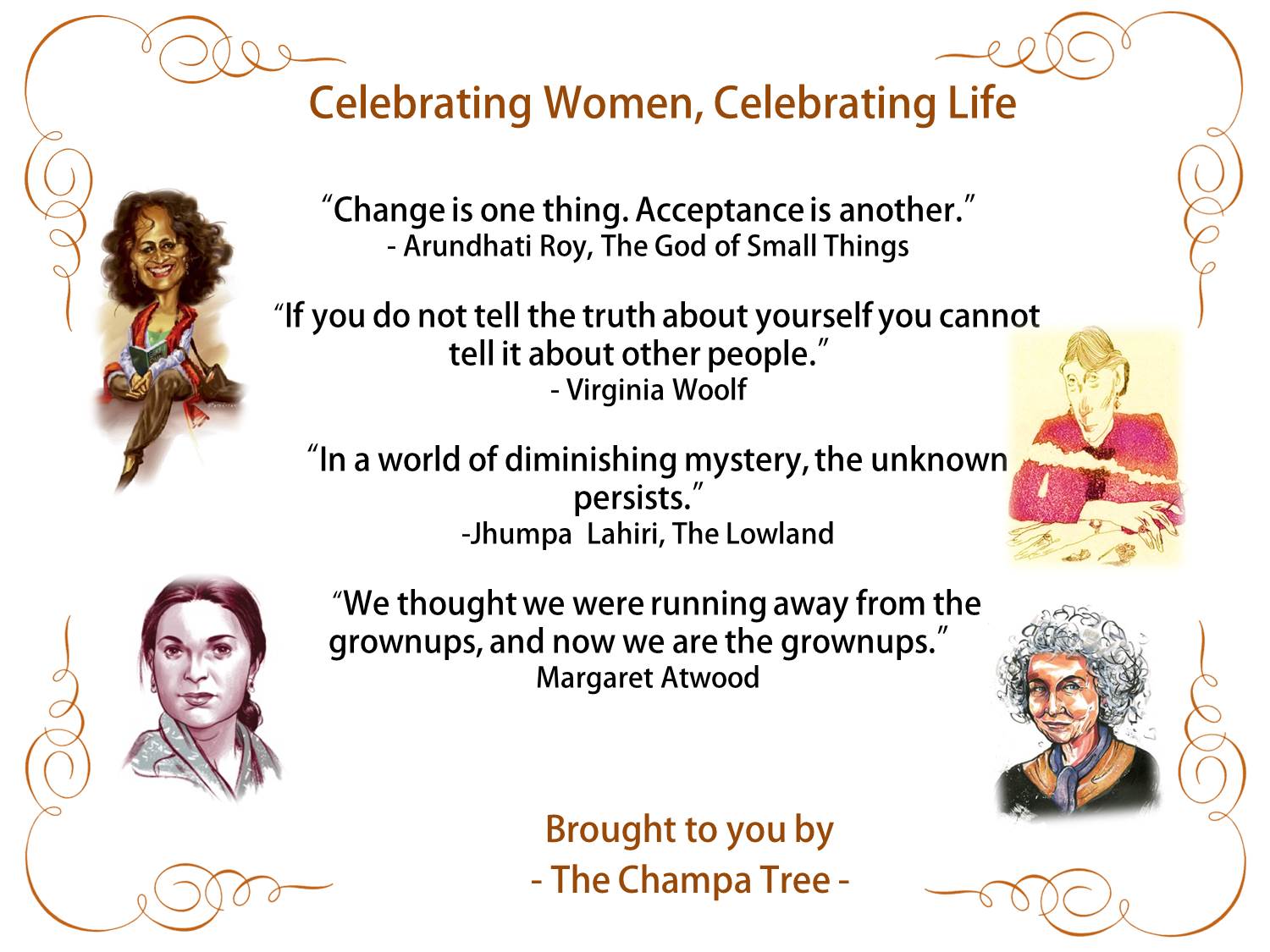 4 Quotes on Women's Day by women writers:
On the occasion of International Women's Day, TCT brings to you 4 beautiful quotes by world-renowned women writers. These 4 ladies have inspired me a lot. I am a huge fan of their work. So, here is how I decided to celebrate today. Take a look at the 4 deep thoughts. Stay motivated and remember these strong minds (as well as their powerful quotes) whenever you are in doubt.
1. Arundhati Roy
"Change is one thing. Acceptance is another."
– Arundhati Roy, The God of Small Things
As we said a while before, the change in society gives a lot of hope but the apparent question is whether the society is ready to accept the change. Are we mature enough to accept a headstrong woman without prejudice?
Arundhati Roy is perhaps one of the few women who has succeeded in showing the masses what real feminism is. She calls out the 'cool' young women who say that I am not a feminist'. In an interview with HuffPo she reminds the present generation that the freedom they enjoy these days is a result of the sacrifices of feminists. Hence as a society, let us teach our sons and daughters the real meaning of feminism. On this Women's day, let us decide to prepare society to accept change.
2. Virginia Woolf
"If you do not tell the truth about yourself you cannot tell it about other people."

– Virginia Woolf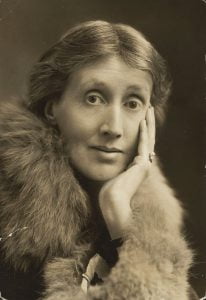 Our society is intrigued by the truth in other's lives. We call it harmless gossip but for them, it is their life. Nonetheless, the 'truth' when originates from our lives, the scenario is reversed. On this women's day, being women, it's our duty not to condone such 'foray into truths' and prepare our generation to see beyond the obvious. Virginia Woolf, through her famous quote, reminds us that we should not add narrative to other's truth if we can't reciprocate it in ours.
Virginia was a modernist in the 20th century. Unfortunately, her talent was recognized half a century later. Her writings are currently celebrated for the stream of consciousness in her narrative.
3.

Jhumpa Lahiri
"In a world of diminishing mystery, the unknown persists."
– Jhumpa Lahiri, The Lowland
We are living in an era of social media surge. The scenario is weakened or worsened to a point that the social media followers bring respect irrespective of the capability of human beings no matter what gender they belong to. Bringing the personal life on a platter gives you momentary success and satisfaction but the intrigue generated by the mystery in someone's life never wades.
Jhumpa Lahiri uninhibitedly exposes the flagrant display of personal lives in social media. She deals with diasporic womanism in her writings. Jhumpa Lahiri had explored a genre of transnational dimensions of Indian fashion and beauty through her feministic writings. Her life is the quintessential mystery that persists. Hence this women's day, let us create a mystery that persists.
4.

Margaret Atwood
"We thought we were running away from the grownups, and now we are the grownups."
– Margaret Atwood
Time is flying at a pace faster than light or so it seems. Time change and by the time we realize it the lives around us would be changed either. All the while we were running away from grown-ups and now we are grown-ups and witness our kids running away from us. Life comes in a full circle but we submerge ourselves in futile egos, forgetting the fact that all these can pass too.
Maragaret atwood calls herself a social realist. Her writings which were counted as dystopian has been proven true down the line. Moral certainty in her works testify for the same.
These four women, had varying perspectives but converge at a point that the lives of women should change and be veiwed in a different like. Let us join hands to mark the beginning of the change. Happy Women's Day all readers of The Champa Tree. Keep loving and uplifting each other.