by Vaishali Sudan Sharma updated on March 15, 2015
After the huge success of PKCA 2014, an initiative by RivoKids– India's one and only urban parent community, is now back again with this year's awards and guess what? There is a bit of a twist too!
PKCA is actually an awesome platform for you.. Yes, You! All the lovely parents and kids out there are encouraged to choose their favorite piece of work from across 9 brilliant categories. From book authors to mobile applications to online education. These categories are not just interesting but innovative too. If you wish to participate, then all you got to do is just enter your favorite product/brand name in the nomination form.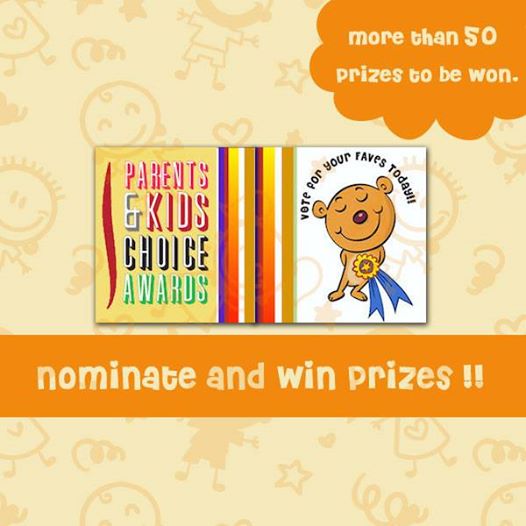 The choices are not governed by sales, popularity, or the message hidden in it, but simply determined by how much you adore them. Such a fair way of announcing the winners. Isn't it? For books, movies & mobile applications, the participants are required to nominate those titles that have been released in the last 2 years. There are some 12 categories and the nominations are open to all from March 15th to March 30th, 2015!
Parents and Kids Choice Awards (PKCA) is back with a bang! Take a look at who can participate and what kind of goodies you can win..
As for the voting process, it shall commence from April 1st and will go on till April 30th, across categories. Finally, the lucky winner shall be announced around May 1st week. That's not it! The prizes include lovely book hampers from renowned publishing houses that specialise in children's books, i.e. Duckbill, Hachette and Scholastic, entry passes for the much awaited Krackjack Karnival, toy kits from Potli and fun games from Coco Moco.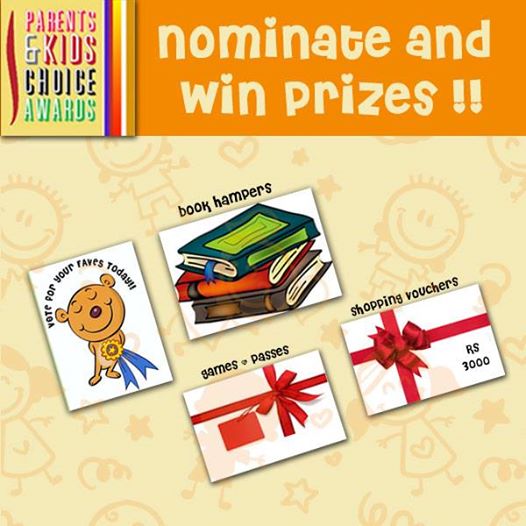 About RivoKids: RivoKids is the first and only website for Parents (both Moms and Dads) to capture their stream of memories as their kids grow up. RivoKids is a one-stop place for parents who are looking for meaningful projects and ideas to help their kids develop lateral thinking and logical reasoning. Parents who love to play with their kids and are actively engaged with their kids' academic and extracurricular interests. RivoKids offers a list of resources such as website links, game recommendations, fun science experiments and art activities.
RivoKids is the brainchild of two passionate Moms – Ms. Parul Mittal and Ms. Ritu Uberoy. Both are engineers by training (from IIT-D and NSIT respectively) with advanced Masters Degrees in Computer Science from the USA. After over a decade attending meetings, making project plans, and achieving targets in the Corporate world, they decided to do something that they had become passionate about as parents – Raising Bright and Happy Kids and that's how RivoKids was born.
To get more information about PKCA'2015, please click here & like their FB page.