by Vaishali Sudan Sharma updated on April 13, 2015
TCT is super thrilled to announce the come back of the much-awaited kids festival in town! That's right! We are talking about Krackerjack Karnival!
Spring is in the air, and so is India's biggest kids festival – the Krackerjack Karnival. Entering its 5th edition, India's largest event dedicated to kids and families is bringing two full days of fun and euphoria to Epicenter, Gurgaon, from 18 to 19 April, 2015.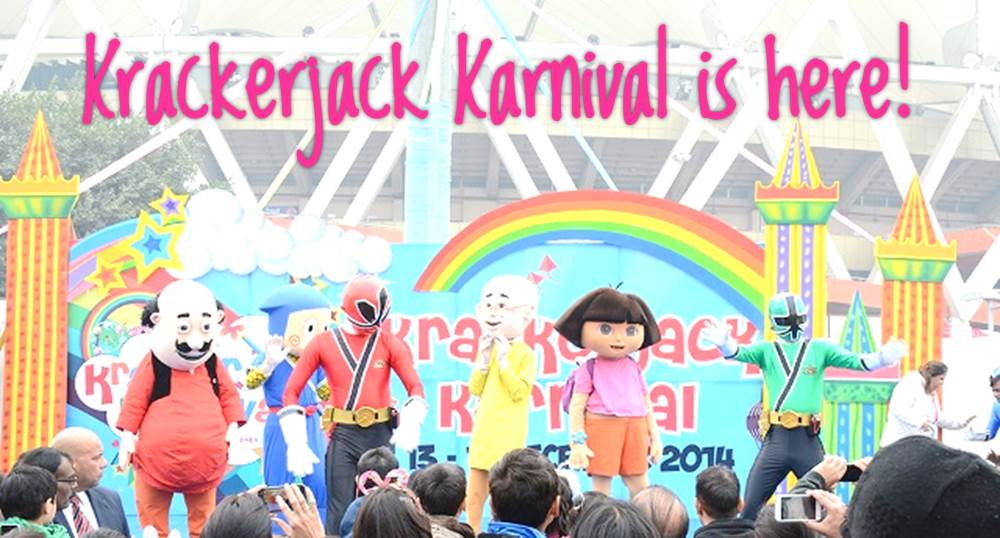 The 'Magic of Krackerjack' is back at the Epicenter in Gurgaon. This fully air-conditioned and centrally located venue will be converted into kid's wonderland during the event. The recognized Krackerjack theme – 'Shop. Play. Learn.' – returns to provide the perfect weekend of bonding, learning, and excitement for kids and their families. Visitors will be treated to an extraordinarily engaging experience involving an array of shopping, as well as a range of workshops that make learning fun. And, of course, the Krackerjack Stage makes a comeback with performances galore and entertainment for the entire family.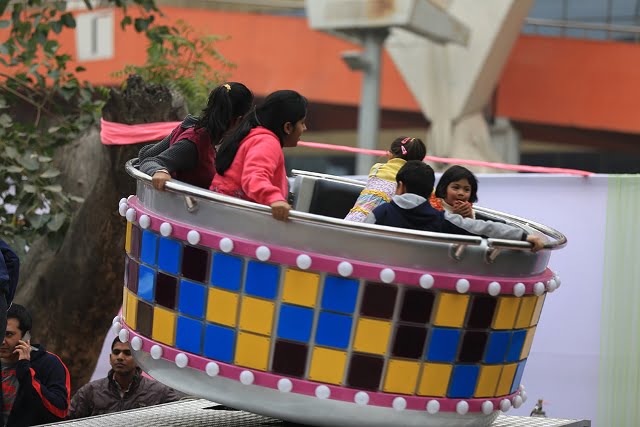 Commenting on the occasion, Mrs. Chandrika Behl, Director, Exhibitions India Group, said, "The love and support that we receive from families is what drives us to take the show to the next level with each edition. The sheer joy on the faces of kids, as we continue to delight and educate them in equal measure is magical, and infectious. As always, we provide shopping, education, and entertainment — all under one roof in an innovative and invigorating environment."
Key highlights of the exhibitions are:
Presented by ZeeQ (one of India's most popular kid's entertainment channels, as a part of Zee Entertainment Enterprises Ltd), Krackerjack Karnival brings to you not only fun and engaging activities, but also the best shopping from leading brands, like Dr. Reddys, peppertap.com, Avon Cycles, Chhota Bheem store, Book Pal, and many more, to showcase the best of products and services out there
Meet and greet your favorite characters, like Chhota Bheem & friends and Baal Veer & Rani Pari from Sab TV

Interactive workshops on robotics, dance, and engaging science experiments

Magicians and entertainers to thrill kids and their parents

Nutritious fun with Fruitshoot distributing complimentary juices to all the kids
From an exhibitors point of view, the Krackerjack Karnival is an important forum that provides brands (both established and upcoming) a platform to connect directly with their target audience (children, their parents, and would-be parents), cultivate existing customer relationships, and tap into a vast potential customer base. And since the event reaches out to the best names in the childcare industry, it's an ideal venue to launch new products focused on the needs of children and their parents.
The previous edition – the 4th Krackerjack Karnival 2014 – held at the Jawaharlal Nehru Stadium during 13th and 14th December 2014, was a tremendous success with over 160 exhibitors, 30,000 visitors, and over 60 workshops, performances, games, contests, and activities. Apart from Jawaharlal Nehru Stadium, the past editions have also been held at the Ashok Hotel, New Delhi, and Epicentre, Gurgaon.
You can book the ticket(s) online through bookmyshow.com (150/- per person, while entry is free for kids 5 years & below), and also at the venue on the days of the show.
About KrackerJack Karnival: The Krackerjack Karnival is India's first and foremost mega expo-cum-festival, catering purely to children and their needs. This two-day, fun-filled children's festival is packed with fantastic exhibits, interactive activities, entertainment, and the latest products & services for children. With this event, they have set out to create fun, educational and involving activities for kids, providing them an exciting and enriching experience that's interactive and sparks their creativity. Do pay them a visit by clicking here.
About Exhibitions India Group (EIG)—Organizers of KrackerjackKarnival: EIG is an organizer of international trade fairs, exhibitions, seminars, workshops, etc. They are amongst the few international trade fair organizers in India to have ISO 9001:2008 & ISO 14001:2004 certification. Do pay them a visit by clicking here.
Image source: Provided by EIG