There is a nip in the air. Festivities have begun. Pandal hopping, dandiya, and Garba, Navratri fervor in full swing, everywhere there is a mood for celebration. October has begun with a festive mood, setting the stage for Diwali celebrations towards the end. So time now for Diwali shopping too. Where else to head if not to a Diwali Mela? One of the best activities to do with kids! Isn't it? Delhi, Noida, and Gurgaon have some of the most fun and exciting Diwali melas every year.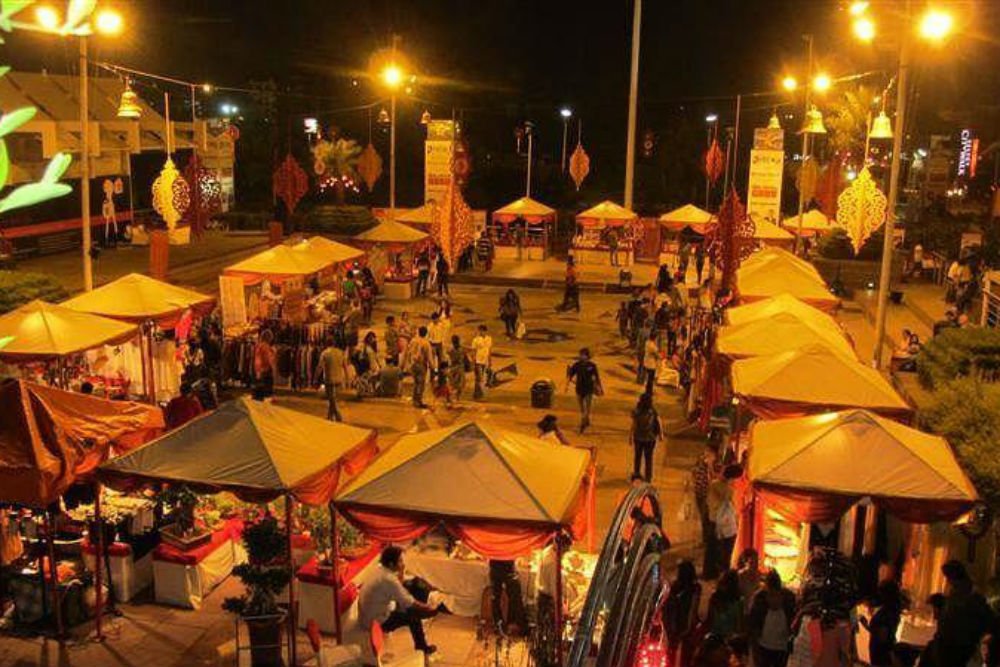 Here is a List of 13 Diwali Melas. Which One Are You Planning to Visit, Then?
1. Blind School Diwali Mela
When: 18th-24th October
Where: The Blind Relief Association, Lal Bahadur Shashtri Marg, Near The Oberoi Hotel
Main attraction: Stalls from different NGOs offering beautiful handmade diyas, candles, lamps, home décor items, Diwali décor, art ware, jewelry, clothing, handmade chocolates, and cookies. The mela here also has mouth-watering fare you can enjoy.
2.

Select CityWalk Diwali Bazaar
When: 16th-201th October, 12 pm-10 pm
Where: Select CityWalk, District Centre Saket, New Delhi
Main attraction: Unique Diwali gifts, Apparel, accessories, and home décor items of upcoming, international, and homegrown brands. Visit this mela if you are looking for exclusive stuff.
3. Defence Colony Diwali Bazaar
When: 14th-15th October, 2 pm – 10 pm
Where: Gumbad Roundabout, Defence Colony Market, New Delhi
Main attraction: Colourful canopies housing interesting Diwali stuff, candles, diyas, lanterns, home décor. Promising mouth-watering Delhi food, this mela also has dance performances, entertaining games for one and all.
4. YWCA Diwali Mela
When: 12th October, 11.30 am – 7 pm
Where: YWCA of Delhi, Sector 10, Dwarka, New Delhi
Main attraction: Handmade diyas and candles, home décor items and jewelry, and mouth-watering food.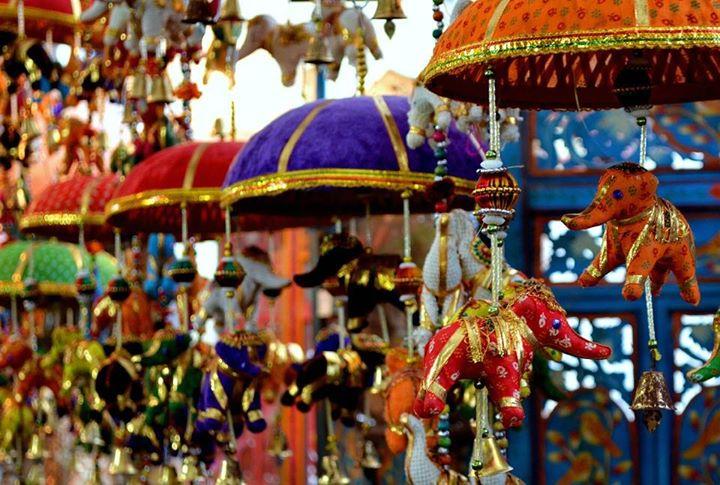 5. New Moti Bagh Grand Diwali Mela
When: 13th October, 10 am onwards
Where: Central Park, New Moti Bagh
Main Attraction: Hosted by New Moti Bagh Ladies Club, this year the canvas of this mela is quite huge with 90 merchandise stalls and 70 food stalls that include the famous Rajinder Da Dhaba and Chow Chacha. Entertainment activities are also a part of Tambola included.
6. Green Park Diwali Mela
When: 20th October, 11 am – 9 pm
Where: Agrasen Park, Opposite Green Park main market
Main attraction: Apart from Diwali shopping, this mela promises loads of fun with many competitions lined up. From best-dressed mother-daughter duo/family to lucky draw and tambola –  there are exciting prizes to be won. Bouncy for kids, DJ, Insta wall, selfie corners are some other major attractions.
7. Pinkishe Diwali Mela
When: 7th October, 12 pm – 7 pm
Where: Haryana Maitri Bhawan, Pitampura, North Delhi
Main attraction: Organized by Pinkishe Women Association, this mela not only has shopping, games, and cultural events but has many prizes to be won. Naari awards, Karwachauth Queen and kids Fashion show there is a charity program as well.
8.

Grand Diwali Mela

– ADAAH
When: 19th-21st October, 11 am – 8 pm
Where: Apparel House, Sector 44, Gurgaon
Main attraction: Interesting Diwali decoration items and gifts
9. Dastakar
When: 10th – 23rd October 2019, 11 am to 7:30 pm
For more details, visit here!
10.

Pinnacle Diwali Mela
When: 12th October, 4 pm onwards
Where: DLF Pinnacle Lawns, DLF Phase V
Main attraction: Home décor, designer outfits, jewelry shopping that can be enjoyed with delicious food and music and dance.
11. Garden Estate Diwali Mela
When: 13th October

Where: Garden Estate Central Lawns, Nathupur, MG Road, Near Guru Dronacharya Metro Station, GurugramA perfect place to shop for Diwali
Main attraction: Shopping – Festive Gifts, Jewellery, Home Decor, Designer Wear, Accessories, Game & So much to do. Enjoy mouth-watering food and music.
12. Adaah Diwali Mela Exhibition, Noida
When: 22nd – 23rd October, 11 am – 8 pm
Where: Radisson Blu, Sector 18, Noida
Main attraction: From clothing, jewelry, footwear to home décor, furnishing and handicrafts, and everything to do with Karvachauth, you can pick up a gift for everyone.
13. The Pink Rose
When: 10th October 2019
Where: Citrus Hotel ( Apple Tree ), Ghaziabad
Main attraction: With interesting Diwali offers, take a look here for accessories, jewelry, footwear, handicrafts, gifts, and savory dishes.