Giving back to society is one of the best gifts to mankind. These kind gestures are fulfilling and make us feel very rewarding at heart. There are a lot of people in our world who practice the art of giving. One of them being, Nestle. The brand's mission this year and every year has been to be – "Committed to care."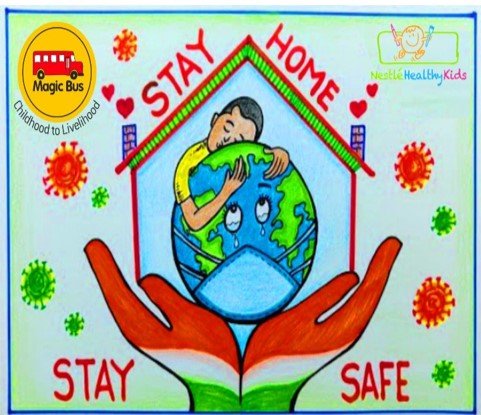 A little insight into the Healthy Kids Programme:
Nestlé's Healthy Kids Programme focuses on providing awareness on healthy eating and active lifestyle to adolescents in the age group of 10-17 belonging to rural and backward areas of our country. Their aim? To create awareness about healthy nutritional food, practices, and discipline, along with educating the young about the importance of physical fitness. They strongly target on creating a healthy, nourished, and responsible growth culture in the youth of our country.
6 Easy yoga asanas for kids – After all, happy minds are healthy bodies!
The Innovative 'Sports for Development' approach:
The Nestlé Healthy Kids Programme has completed a successful decade in the country. It was started in India on 7th April 2009 with a collaborative approach which led to Nestlé's partnership with Magic Bus India Foundation in 2014. Magic Bus focuses on Sports for Development (S4D) and lays its curriculum learnings on the same premise.
This remarkable approach focuses on the physical development of adolescents while imparting knowledge on the importance of having nutritious food and following an active lifestyle. What's more impressive is that their community outreach program entails their employees who actively participate in the good cause of giving back to society.
Awareness spread using digital media:
These unprecedented times have been challenging and overwhelming for all of us, considering the sudden spike of positive cases. Well, the special team took this situation in stride and effortlessly adjusted to the "new normal". These committed set of individuals made significant progress by inducing the right mind-set for social distancing in all communities.
They have now switched to online platforms to conduct most of their sessions and have continued to engage with people. Comics, videos, and posters are being used to educate people through the Magic Bus phone education app. COVID-19 preventive measures and safety guidelines are uploaded and being consumed by learners using this digital platform.
With lockdown implemented in most parts of the country, the team continued to carry out sessions on health, hygiene, and nutrition using virtual modes in all containment and red zones. By practicing social distancing in areas where lockdown was lifted, normal-regular sessions are conducted.
Platforms used during the process:
It's true what they say, "technology is indeed a boon to mankind." The team extensively used WhatsApp along with tele calling to impart knowledge and information in the red and orange zones. One-on-one interaction sessions were conducted for the green zone residents.
To tackle the special situation created by COVID-19, Nestle and Magic Bus created a special team that makes calls, sends out messages, and reaches out to communities over social media to educate and help them fight the pandemic times better. We're aware of the benefits social media platforms offer. One of them being, making things viral. That's exactly what the team did! The team adopted a unique way of making videos on hand washing and sanitizing, reach every individual in the community.
The brilliant "Each One Teach Ten" campaign:
Videos on how to wash hands were recorded and forwarded to 10 community members asking each of them to forward the same to another 10, making a big chain of awareness message. What a wonderful strategy! Besides this, the team's dedication and out-of-the-box thinking ensured the community members' certification from Nehru Yuva Kendra Sangathan for learning the techniques to prevent the virus from spreading.
The teams are now equipped with experience in technology for the implementation of preventive measures. To further the cause during the pandemic, adults and the adolescents were asked to work on projects related to nutrition, waste management, and overall health programs, making their time at home productive.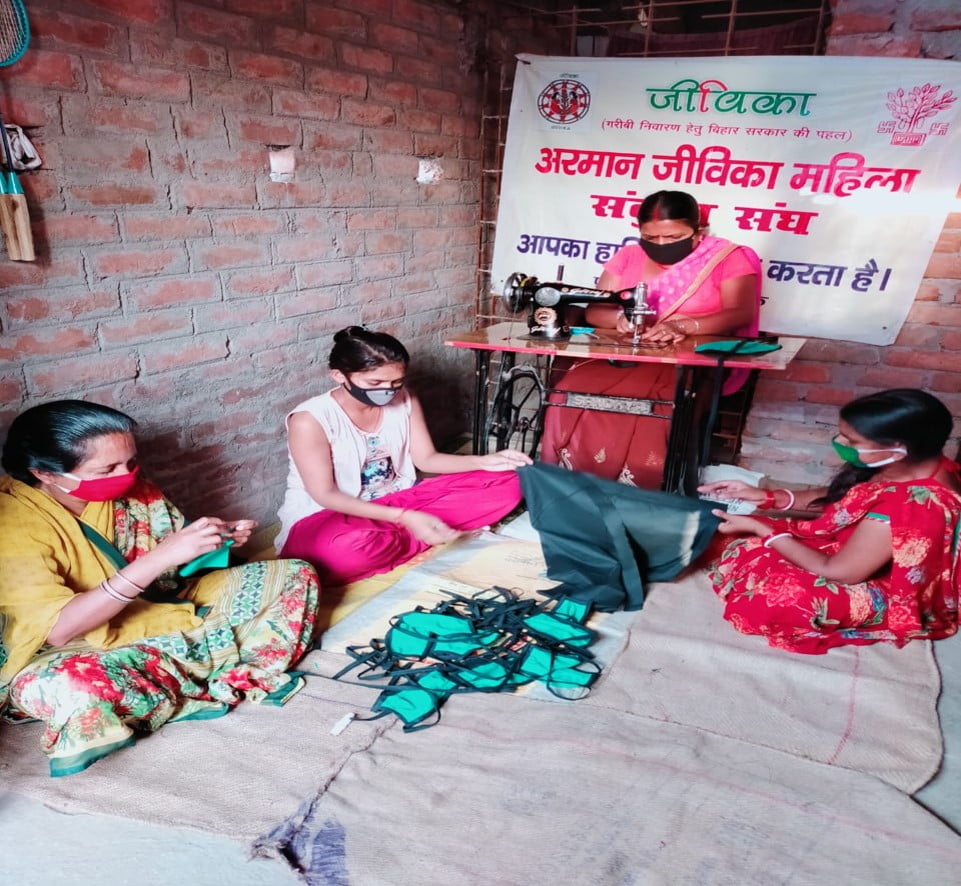 The team left no stones unturned:
The support team followed the community mapping technique for the Door-to-Door Handwashing campaign and ensured that no household is left out during the process of spreading awareness. 'Aarogya Setu' app was promoted at all Ration card points, and assisting in this endeavor, the program adopted to spread knowledge about the app. Here's how they did it:
The team created a WhatsApp message around the benefit and use of the 'Aarogya Setu' app. The message was then circulated to participants of the program to create awareness and make people get associated with the program to ensure safety through the usage of the app.
A child healthy in body and mind contributes to building a healthy future for the community at large. Nestlé Healthy Kids Programme in association with Magic Bus is working with all their might to get this right for all of us. The best part about the program is that a grave situation like the one created by COVID-19 did not deter the program or its participants from making it an opportunity to imbibe technology.