Wedding halls that cater to every guest – tiny and big. Organizing a wedding is a mammoth task. One element that often is shunted to the side is little ones. When a wedding is planned, it is done so with adult guests in mind, rarely do they cater to children too. But if there are a lot of kids invited to the wedding, then it behooves people to accommodate them also.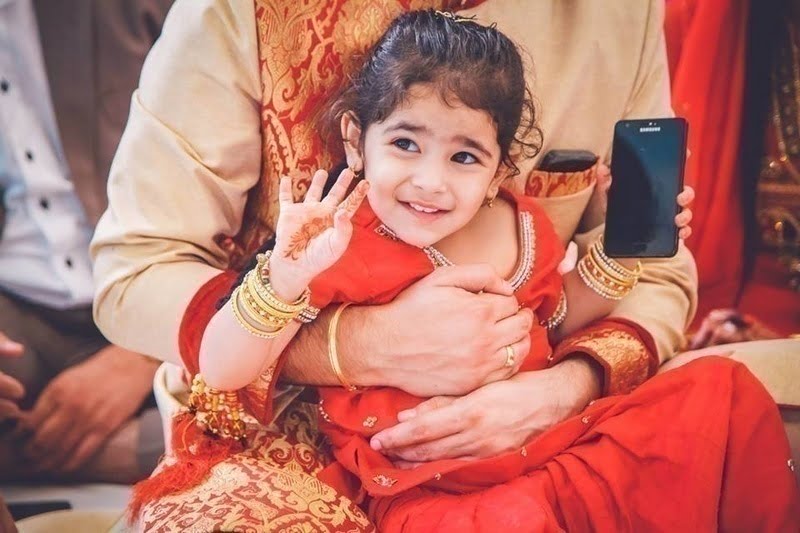 The easiest way to make a wedding child-friendly is to pick a wedding hall that is child-safe.
A child-safe venue is one that:
1. Allows kids to run around
2. Allow kids to have fun
3. Allow adults to enjoy the party without constant worry about their young ones
In this article, we explore some of the factors you should look for when searching for a wedding venue safe for children. Do note that if the wedding invites only one or two little ones, you need to make the venue child-safe. On the other hand, if there are several tiny feet attending the event, err on the side of a safe place.
Though children make for extra-cute dancers at Indian weddings, there's a range of possible pitfalls that can be a reason to worry. In the commotion to plan a wedding, let's not overlook these 2 things when finalizing kids-friendly wedding halls.
Wedding halls – What to ask when looking for child-safe options:
1. Space and safety
Here are the two vital elements to keep in mind
(i) Weddings are a long process. You want the children to have enough space to run around while the ceremonies take place. Therefore, the first thing to look for when searching for a kid-friendly venue is space. No child wants to be cooped up in a small room packed with adults for hours on end. It would only lead to tantrums, tears, and finally, mischief.
(ii) The ideal location would be one that has long or big open outside areas. For example, a lawn. If your budget doesn't allow for a massive space, then choose to have play areas for kids. For example, a bouncy castle.
(iii) While space for children to run around is crucial, safety is imperative. You don't want your adult guests to spend the entire wedding keeping an eye on their little ones rather than enjoy.
Therefore, a kid-friendly venue will be one that:
Doesn't have doors opening to busy traffic areas

Has a fence around a pool

Free of unsafe stairs

Has rail guards around balconies and roofs
When checking out a venue, look for all potentially hazardous elements. A stunning site with a gorgeous waterfall is equal to an accident waiting to happen when kids are invited. What you see as a marvelous backdrop to photos, children see as a fun place to make mischief.
2. Food
The final factor in a child-safe wedding venue
A lot of areas for children to run, frolic, and have fun ensures that they are busy among themselves rather than spoil the solemn and holy ceremony. Safe spaces guarantee that the children are protected without the need for constant attention from all adults. The two combined makes sure that the children have spent all their energy, which means they'll be hungry soon enough. This brings us to the third factor to look for when searching for a child-safe wedding venue.
Does the venue serve food made for children? Kids do not prefer the same food as adults. They require a different menu and a different taste. Thus, make sure that the wedding caters an item or two that suits the preference of children. Moreover, high chairs or tables and chairs that are low enough for kids are also important.
All these are small facilities, but when taken all together they make a huge difference. Check each marriage hall for all three factors – space, safety, and catering – while shopping for the best site. If you want to take an extra step for your guests who are also parents to young ones, ask them what would make the wedding more comfortable. Any recommendation they give, try to incorporate it. 
Image source: 01