At this point in time when influenza virus has been the reason to worry about, it's hard to explain to kids why festivities can take a backseat right now. After all, they've been so excited about playing with the colours of Holi! Having said which, we can still celebrate the festival indoors using natural colours which are made using edible and immunity-boosting ingredients such as turmeric, saffron, kokum.
Holi may be a festival in which everyone simply likes to drown in colour, but if doctors are to be believed, that is exactly something that you should not be doing. Most chemical colours used to play Holi with, have solvents such as tetracycline, lead, benzene, and aromatic compounds that can lead to dry skin while dark colours like red, black, and green have a high content of mercury sulphite, lead oxide, and copper sulphate, which could even cause skin cancer.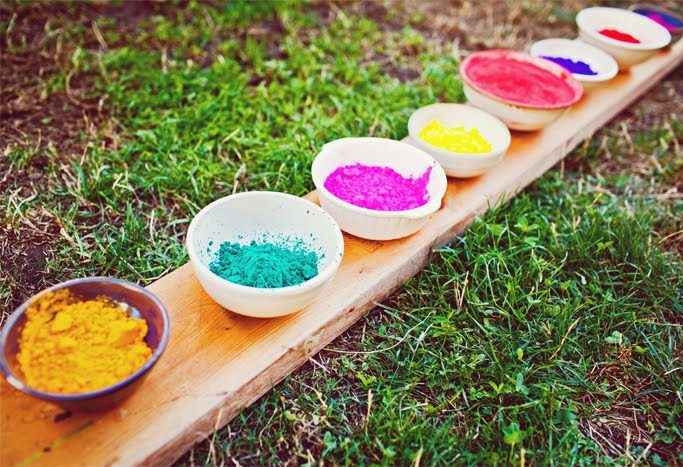 And while organic colors are a safe option, their high prices certainly burn a hole in the pocket. Therefore, making your own natural colors at home using flowers, fruits and vegetables is by far the best option, especially if you, like me are obsessed with the idea of revisiting childhood with your kids on Holi.
Here are a few colors that you can make at home. Do involve your kids as they will love the whole idea of saving some money as well as their skins from damage.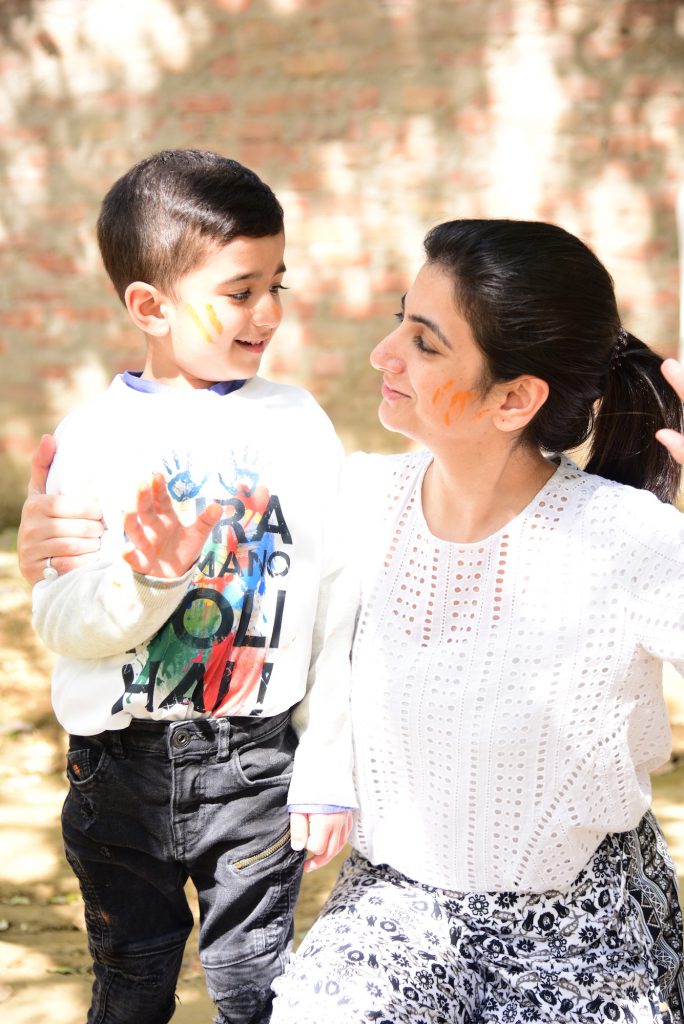 5 Colors of Holi that can be easily made at home:
1. Yellow glowing fellow
Besan (gram flour) and haldi (tumeric) make a brilliant yellow that is actually great for your skin, rather than causing damage to it. Turmeric has antiseptic properties and gram flour is a great cleanser. Simply mix Haldi and besan thoroughly in equal amounts. This color is so good; you will want to keep getting color on your face again and again. The compliments for the glow on your face after Holi will definitely be like a topping on the dessert. Mommies can even make a paste of this color for a post-Holi skin-beautifying face pack. If you like, dry marigold flower petals thoroughly and blitz them in a grinder for a couple of minutes to get another paler version of yellow.
Turmeric is a potent anti-inflammatory and antioxidant.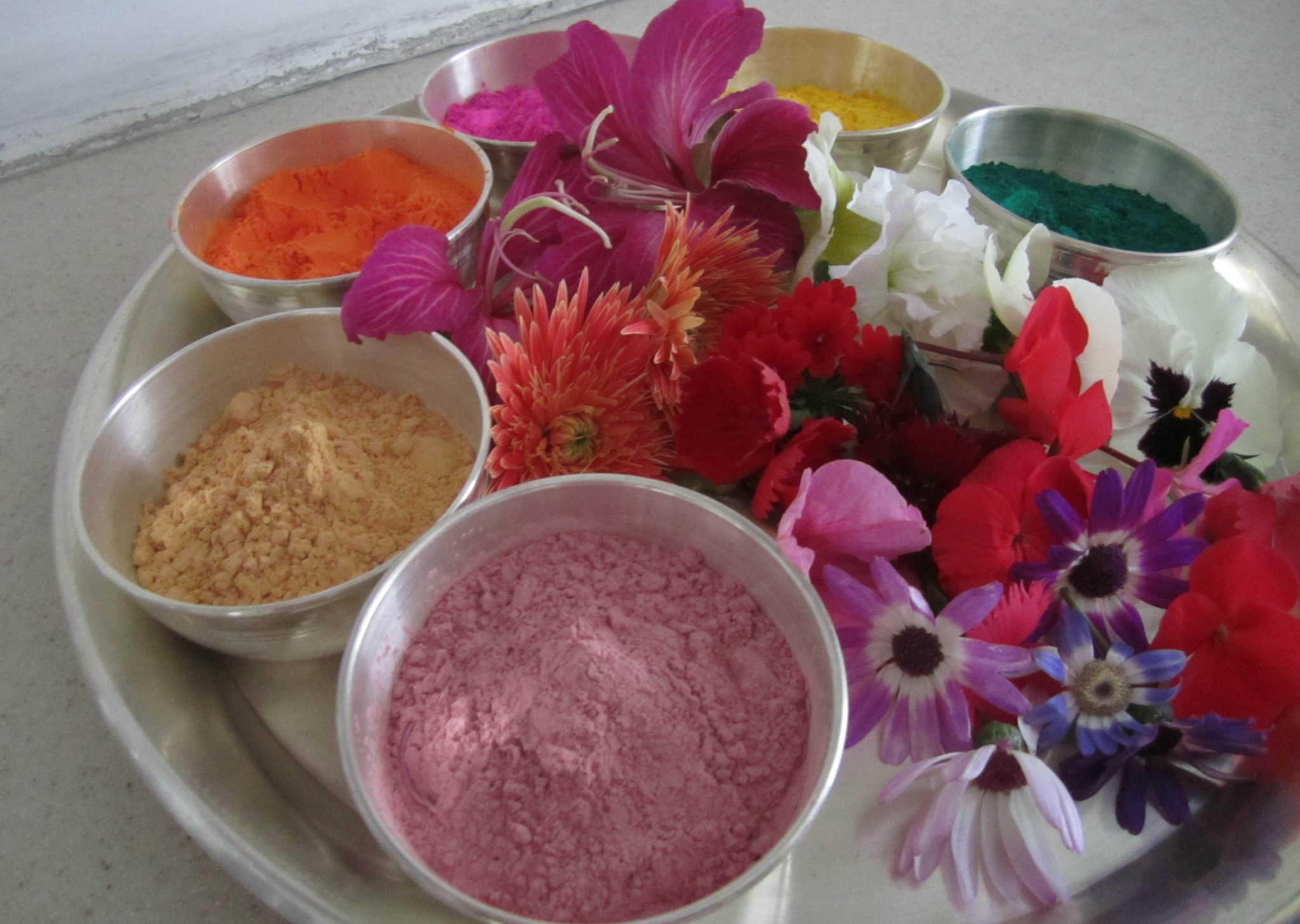 2. Red mamma's pet
If you love that bright pink color soaking all and sundry from a pichkari (pistons), then nothing works better than beetroot boiled in water. Make a concentrated concoction and dilute it with water. Now, fill up the water pichkaari, balloons and buckets with this liquid. Even if kids happen to gulp it, there is no reason to panic.
Red sandalwood is another great option. Make a paste and add water to it. You can use it as a thick paste or as a red shade liquid. Sandalwood is cooling and great for the skin.
Kokam is also a great option. Take a good amount of kokum and soak it in a bucket of water overnight. In the morning you will have a deep red color ready. If you splash somebody with this water, the tart and sour flavor will be a big surprise. Kokum helps to deal with bowel problems, ear infections, sores, intestinal parasites and inflammatory issues.
Dried petals of roses and hibiscus flowers can be powdered in a mixer and combined with a little flour (to increase volume). For wet color boil red sandalwood powder in water and dilute.
It is believed that hibiscus is used to treat conditions such as high blood pressure and high cholesterol.
3. Orange colorful porridge
If you want to celebrate with naturally luxurious colours of Holi, use some Kesar (saffron) boiled in water. It will give a bright shiny orange color. Try using some dried orange peels to give the mix a tangy smell. Dry orange peels in the sun until they are crisp. Now, grind them to make a powder. Add this powder to your saffron mix. You can even use just the dry powder. Add gram flour and turmeric to get a different orange hue.
Saffron is a powerful spice high in antioxidants.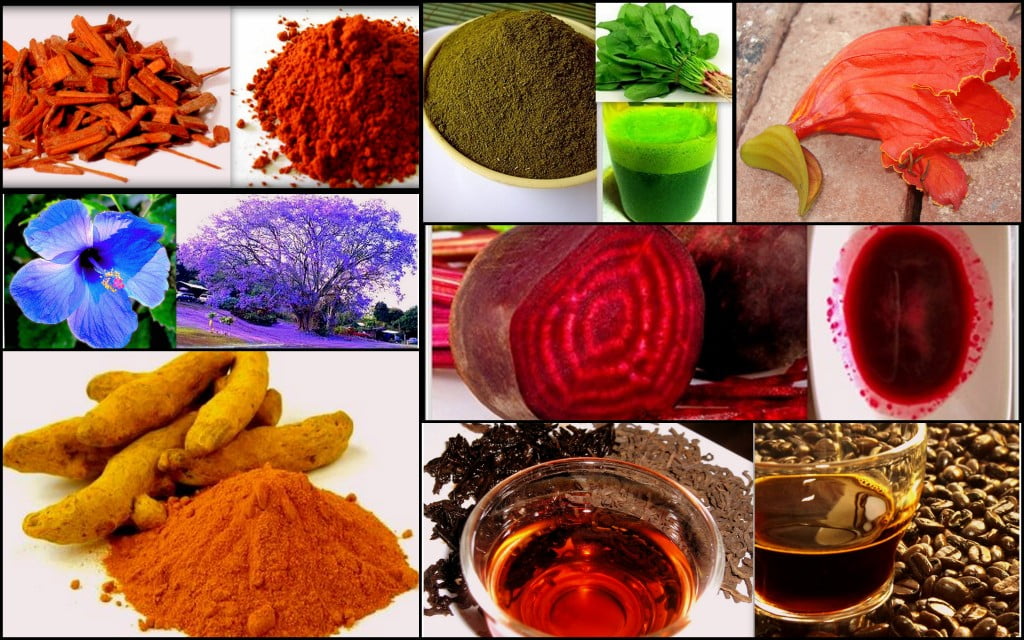 4. Green fairy queen
Dry lots of neem (margosa) leaves in the sun and powder in a mixer when really crisp. Voila! Neem leaves could be substituted with dry mint leaves or dry methi (dry fenugreek) leaves as well.
Neem leaf is used to cure eye disorders, bloody nose, intestinal worms, stomach upset, loss of appetite, skin ulcers, diseases of the heart and blood vessels (cardiovascular disease), fever, diabetes, gum disease (gingivitis), and liver problems.
5. Homemade Holi color powder recipe
For really brightly-hued colours of Holi that are still minus harmful chemicals, the following recipe can be followed using food colors or icing colors:
Ingredients:
One bowl cornstarch
1/2 Cup of water
1 Ounce food color
Preparation:
1. In a mixing bowl, mix corn starch and water to form a consistency that doesn't ooze off
2. Wear protective gloves and mix the food color with the cornstarch mix
3. Allow the mixture to dry for 2 days in a bowl
4. After 2 days place the dried powder in a baking tray in a preheated oven for 30 mins at 350 degree
5. This will dry up the mixture more and cracks will appear in the powder
6. Blend this mixture in a blender to form a powder
7. Store in an airtight container
So, this Holi, let's keep our kids safe and indoors by involving them in their favourite activities to do with kids including making colours of Holi DIY-way!