Selecting a kindergarten school or a daycare Center for your child can be quite a task. As a parent, I would be looking at 3 things when deciding on the right daycare centre for my little one: (i) my baby's safety (ii) the environment it is offering to the child, and (iii) the contribution to my child's social, physical and intellectual development. These are primarily child development centres as they provide early childhood care.
Selecting the right daycare for your child:
Last year, a friend was looking at a childcare facility for her baby and she wasn't sure whether a nanny would do justice. After a sabbatical of a year, my friend was now getting back to work. She and her husband had decided that life has to go on. It was an undeniable necessity for her to go back to a proper working environment. Moreover, the child was over a year old and the couple had their parents' support. But the challenge was whether to leave their child behind and let her learn whatever comes her way. Or put her in a daycare centre where a hundred other kids might pass on all sorts of infections to each other on daily basis.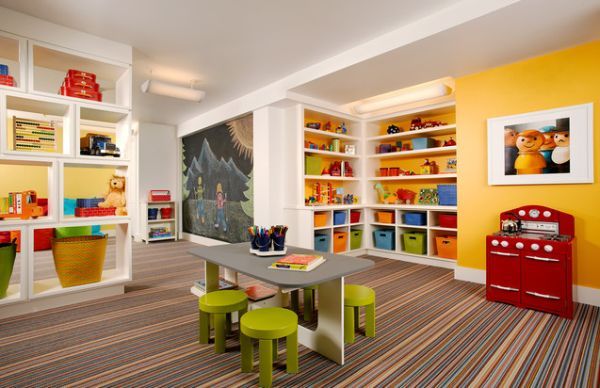 Pros and cons of daycare:
Pros
Affordable: Day Care is comparatively affordable as compared to a nanny.
Reliable: If your child is sick, they take care of your child and without troubling you, unless it's an emergency.

Ample Supervision: They have ample staff members to look after your child. The absence of a caregiver won't affect the childhood care of your little one.

Children socialize: Children learn to socialize with other kids and also start learning some basics like weaning and potty training.

Cons
Care is distributed: Caregivers generally take care of more than one baby. The ratio varies from place to place and hence your child doesn't receive undivided attention.
Sickness: Your child tends to catch infections like flu, cold, etc. easily in daycares as they are transmitted by other kids to them.
Rigid timings: Day Care Centers have very specific pick up and drop off timings. This

cannot be made flexible according to your convenience unlike having a nanny.
Having said that, it is imperative to have a few questions ready for a quick ask. Hence, do not hesitate, just go ahead and ask the below-listed questions from the management of the daycare centres shortlisted at your end and evaluate their responses at the time of your final decision.
Checklist of questions to ask while selecting the childhood care centres: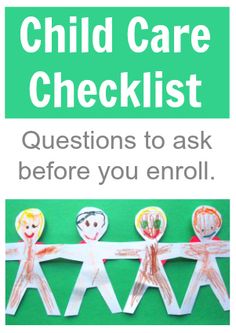 Does staff communicate daily with parents about their child's well being, behaviour and progress?

W

ill the

staff pay individual attention to each child?

Does staff encourage children's sharing and manners?

What is the caregiver-to-child ratio? Are hazardous materials

out of your child's reach

?

Is there an emergency plan?

Are there security measures in place?

Are there a policy and a separate sick room for sick children?

May I visit any time?

What do you do if a child is sick?

H

ow

would you

manage an

emergency?

What training does the staff have?

May I see a copy of your license?

Do you have a substitute or backup caregiver?

May I have a list of parents who have used your care (current and/or former)?
It's been just about a year since Rhea (my friend's daughter) has been attending a daycare. She is turning out to be quite a star. She accomplished this with all the learning that's been happening while her parents are away! And then I see my cousin's daughter who is all of 6. She is also being home-schooled because they are settled in a country where home-schooling is a brilliant concept and is totally acceptable. My cousin has never left her at daycare. That little angel of her's has never even been alone with a nanny! Now, that kid is a bright one too! So, whether it is a daycare Center or one's own family and house available for your baby's care, all that actually matters at the end is how your baby's childhood is being taken care of..Isn't that what REALLY matters at the end of the day?