The joy of swinging your baby to sleep is priceless. For a goodnight, sleep-tight situation, it is important to ensure all comforts are in place for the newborn. Lay your baby down to sleep by singing lullabies, swaddling, and eventually converting the act of 'nourish' to 'soothe'. While some babies drift off on their own, there are others who need a lot of soothing. However, the fact is that they all seem to have their own schedules. We cant induce sleepiness in newborns, infants, and definitely not toddlers. So, for creating conducive conditions to ensure a workable sleep pattern, human intervention is a MUST. That's why today we bring to you a few top-class options from the house of Wudplay. Check out an amazing range of wooden baby cradles, quilted and spring mattresses (inspired by toon characters) for your baby crib, cot, and wooden baby bed as well.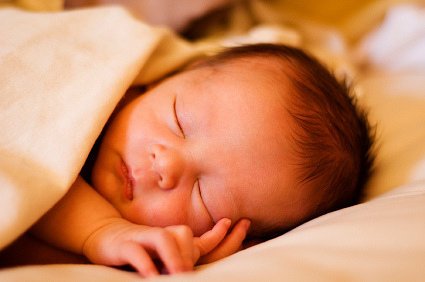 Baby cradles and accessories:
Looking for a sturdy and comfortable baby cot bed with a mattress for a fresh-feeling sleeping environment? Then your search ends here. Take a look at the fabulous selection of wooden baby cradles, mattress and other accessories for you to choose from!
1. Wooden baby cradles 
Also known as a bassinet, a cradle is the best cradle for babes specifically from birth to about three months. It's like a small nest, spacious enough to provide comfort to the newborn and secure enough to keep the baby safe and warm in its cocoon-like environment. Wudplay has 2 cradles in offering at the moment. They are made of exceptionally good quality teak wood which meets  EN European Standards. The baby cradle price is Rs. 6500 (INR), currently but there is an amazing deal going on in their cradle range. Click here to check it out now!
2. Fitted sheets for baby crib-cum-cot
If your little one is in love with Sponge Box, or your pre-schooler is keen to learn alphabets in a unique way, then unleash his/her creativity. Also, simultaneously set a jolly mood to their bedtime with these fitted sheets, featuring Sponge Box, Bird House, Moon-Star, and a lot other awesome themes. Available in pure cotton fabric and priced at 750 (INR), it comes as a fitted sheet with elastic for all four corners to the bottom for a snug fit. For more details and to purchase online, click here. Also available at Wudplay are the fitted sheets for baby cribs which are priced at 650 (INR) each. They are also theme-based cotton fitted sheets that come in an array of appealing colors and designs. Can easily fit a mattress of 3″, 4″ & 5″ high. Click here to explore or purchase the item.
3. Baby quilts
And, it's time to feel warm and cozy. Wrap your newborn or a toddler in a beautiful, cute, and soothing quilt. Winter is that time of the year when mommy-baby has the most wonderful time snuggling up to each other. These baby quilts come in soothing pinks, yellows, and blues, and are inspired by childhood, playful motifs. Moreover, they are quite a multipurpose accessory for baby cradles. You can also use it as a play mat or just place it in the crib to add more zing and brightness to your baby's life. Click here to explore or purchase the item.
4. Mattress
Purchasing just the right type of mattress for your baby cradles, cots or cribs can be quite a task. But, worry not as Wudplay has even looked into that aspect. The brand offers foam, quilted foam, and spring mattresses. They come with a removable zipped cotton cover, so easy to wash and a few of them are available in assorted fabric prints and colors. They are all priced differently. So you can explore the product by clicking here to see which one of the listed items actually meets your requirement.
Additionally, you can also shop for regular or designer mosquito nets (for all types of cribs) and bedding sets for your little one. They are reasonably priced as well as ideal to deck up their little furniture in style!
Click on the image to read more about Wudplay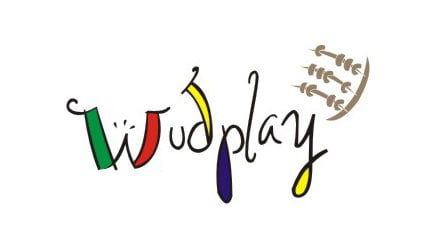 Your baby's bedding arrangement doesn't end with baby cradles but it extends to the accessories as well. Wudplay is the one-stop shop for all related accessories as well as cradles for babies.
Image source: 01