Storytelling session as an art form has long been practiced by humankind all over the world. From prehistoric cave paintings to ancient scrolls discovered in courts of rulers, they all serve the purpose of telling stories.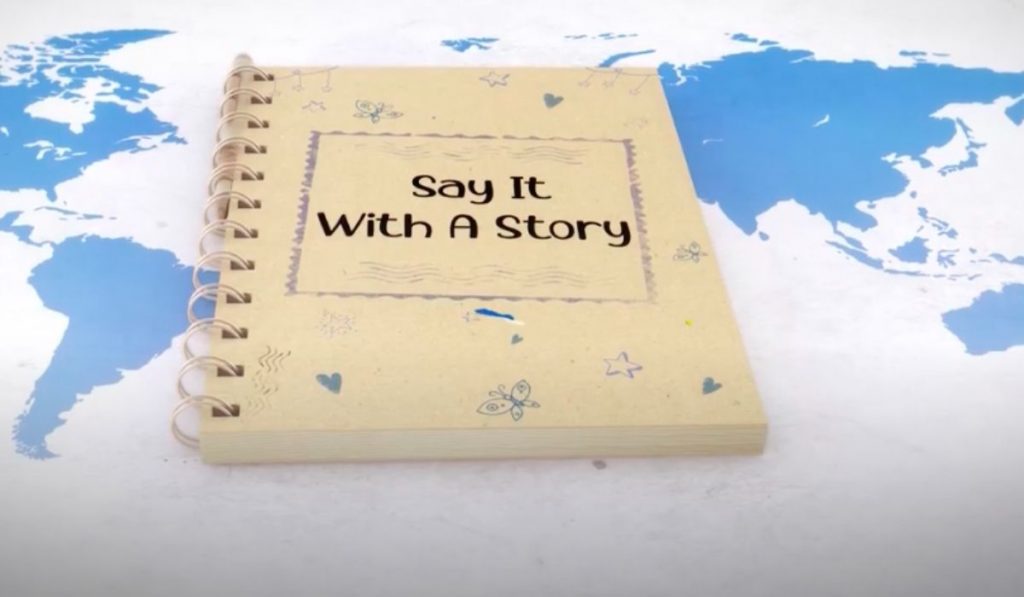 As we progress, our forms of storytelling have evolved and entered the digital world. They now range from viewing them on websites to listening to them as audiobooks or seeing them be enacted live via the use of technology. In this process of evolution of storytelling comes app-based storytelling.
Here children, parents, grandparents and adults interact with technology to create fun reading sessions.
Inspiring kids to become storytellers:
MaPa, a storytelling app where kids, parents, and grandparents can record, narrate, and share stories anytime, anywhere is one such example that is transforming the art of storytelling. This unique storytelling app lets you record voice-overs for existing stories in its story bank. These can be shared across platforms and be used by other members of the family to read out stories to kids in their voices. As the custom of the nuclear family takes precedence, this is a great way for children to remain connected to extended members of the family in a fun, interactive, and productive way. For parents, this is a creative way to keep children engaged while they are busy.
Research suggests storytelling when done in front of other members of the family or even pets can boost a child's confidence, spark imagination, increase communication skills, and instill curiosity.
5 Ways in which storytelling sessions can be used to maximize a child's development:
1. Use it as family bonding time
Nothing excites children more than stories. This natural attraction to fiction can easily be used to create memorable bonds. Let children, siblings, cousins, adults, and other members of the family use it to create lasting memories, be it through Akbar Birbal or Panchatantra, they will go a long way in developing social skills and bonhomie between friends and family.
2. Take up different genres of stories
An interesting way to keep children hooked on to a new activity is to diversify it. Introduce them to different genres of stories. Each genre will accordingly teach them to pronounce, act, and express themselves. It will also go a long way to help them explore the vast fertile nature of stories. You can try to keep a balance between folk tales, modern tales, and regional stories.
3. Vary the character count
Characters make a story. They add flavor to a story by making it more vibrant. If you are training your child in storytelling then varying the character count will push your child to imagine the story differently. Start with a standard count of say five and then slowly, as your child sharpens his skills and is pushed to think more creatively, reduce the character counts gradually. This is an effective way to make them learn character build-up.
4. Learn voice modulation
Storytelling as an activity is an excellent way to teach your child to learn voice modulation. It also introduces them to sounds, words, and languages outside their comfort zone. These are effective tools to help them understand the vast nature of stories. This helps develops their literacy skills and make them learn to empathize with the characters they are bringing to life.
5. Grow a community of storytellers
Storytelling is a social activity that leads to growth through bonding and interaction. Encourage other children to participate in it too and help build a community of storytellers. Creating a pool of active storytellers will introduce your child to new and creative thinking that will go a long way in sharpening his or her skills as a storyteller. Hold weekly meetups or exchanges so that your child stays in constant touch with this community to keep growing.
Children take their own time and space to grow and nurture a skill. As a parent, it is our duty to let them grow at their pace so that they enjoy the activity and not see it as a compulsion. Let our children read to us first or alone or even before our pets.
Pro tip: As a parent, we must ensure that they first feel confident before we force them to narrate a story in front of a bunch of strangers. Let them narrate and have fun with words and stories but to their comfort.