Having an infant in the house means a whole lot of responsibilities. As a parent, you would want to choose the best product available in the market for your child. Babies experience uncontrolled urination and can also poop at any time. They need to be kept in diapers most of the time during the day, irrespective of whether they remain in the house or go outside. When the diaper gets dirty, you can easily take that off and dispose of the dirty diaper in the trash.
With the plethora of brands offering diaper bags and related baby care products, choosing the ideal one for your baby seems to be a daunting task for parents and caregivers. We did our own research and shortlisted R for Rabbit Diaper Bag. While going outdoors with a baby, parents need to take care of everything they need. Kudos to R for Rabbit for bringing out something or the other, equally unique for smart parents of today to make parenting way easier than can be imagined! Designed ergonomically to make it comfortable even when the moms need to carry the bag for a longer period of time.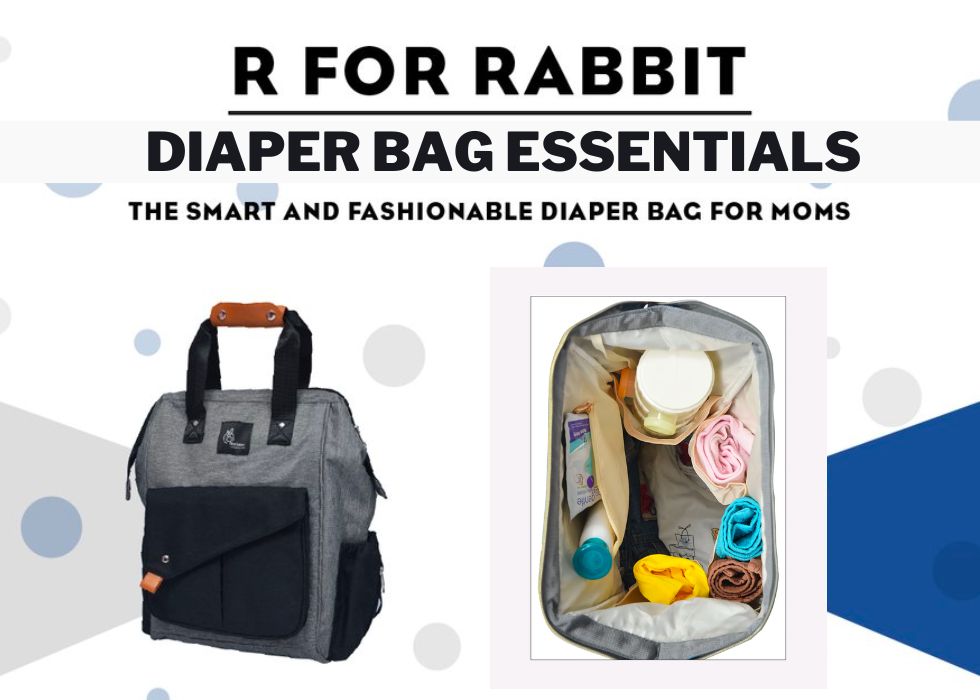 Key item to go in the R for Rabbit diaper bag:
The unique innovation and the recent launch, India's most breathable R for Rabbit Feather Diaper is what should ideally go in the diaper bag. But wait, where would you keep these diapers for newborns? DON'T FRET! Multiple pockets of the diaper bag can keep almost everything, especially the essential item in your list. That's not all. Take a wipe with just a snap from the side pocket to wipe your child's face. Dedicated storage space to keep all the dirty clothes in it and keep other things all hygienic.
Features of R for Rabbit diaper bag that makes it a style quotient!
R for Rabbit diaper bags are not just diaper bags, instead, they look so trendy and fashionable, that they can be used as a backpack for traveling. It has a huge space for all baby accessories, including baby wipes, changing mats, hand towels, and more. A few of the luxury diaper bags from R for Rabbit come with attractive features like insulated pockets to keep the bottles warm. They are compact, convenient, and provide you with a smooth travel experience. Now, let's delve deeper and know why these diaper bags always smile when filled with feather diapers.
R for Rabbit diapers should be your first choice to keep your little one dry:
If you are still wondering why you should choose this brand of diaper for newborns over other products in the same category then let us tell you why you should go for these diapers.
1. Thin and high absorption
If you put these feather diapers alongside ordinary diapers then you will notice the size difference between the stack of diapers. Ordinary diapers usually remain fluffy whereas feather diapers remain compressed. When your child puts a feathered diaper on, he will feel less weight which makes a child comfortable which is the main aim of putting your baby in a diaper. Alongside that, if absorption capability is taken under consideration, then also the feather diapers perform better as they can soak up to 12 hours whereas diapers of other brands perform poorly.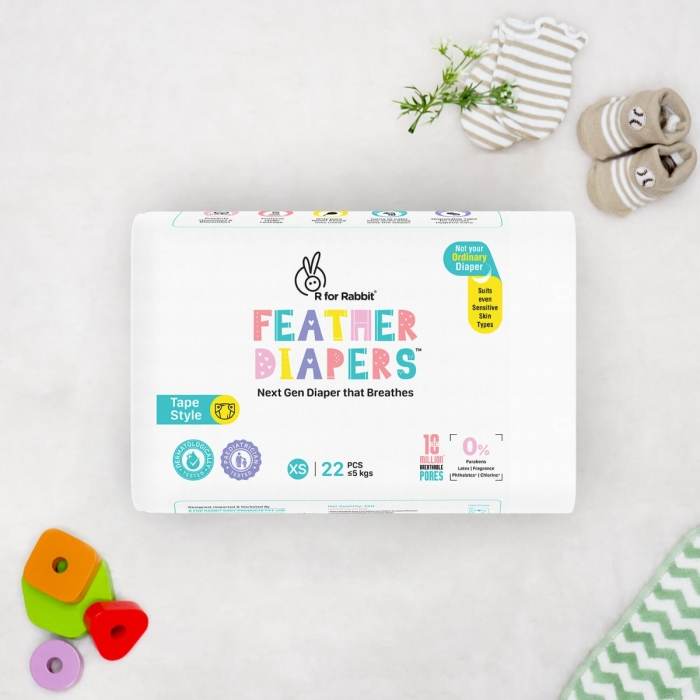 2. Selective sourcing
Your child deserves nothing but the best. While making these nappies for newborns, the making materials are sourced selectively from all over the world. The sap which is the heart of any diaper is sourced keeping highest quality in mind. The wetness indicator, which is necessary for any diaper, is available in its best form
3. No use of chemicals
The presence of chemicals in any child product can prove to be harmful to your child. For that reason, no chemical is used in the making of the feather diapers. As mentioned earlier, they are both paediatricians tested and dermatologically tested. Other diapers contain all or some of the following chemicals like chlorine, latex, and fragrance phthalates. You can be assured that no such thing is used in the making process of these diapers and for that reason, these diapers will cause zero irritation on your child's skin.
4. High breathability
A highly breathable diaper means that your baby's skin will remain free of rashes. Almost 10 million breathable pores are there on these diapers, which let the air and odour pass through them. Along with that, they help in keeping the diaper dry for a prolonged period.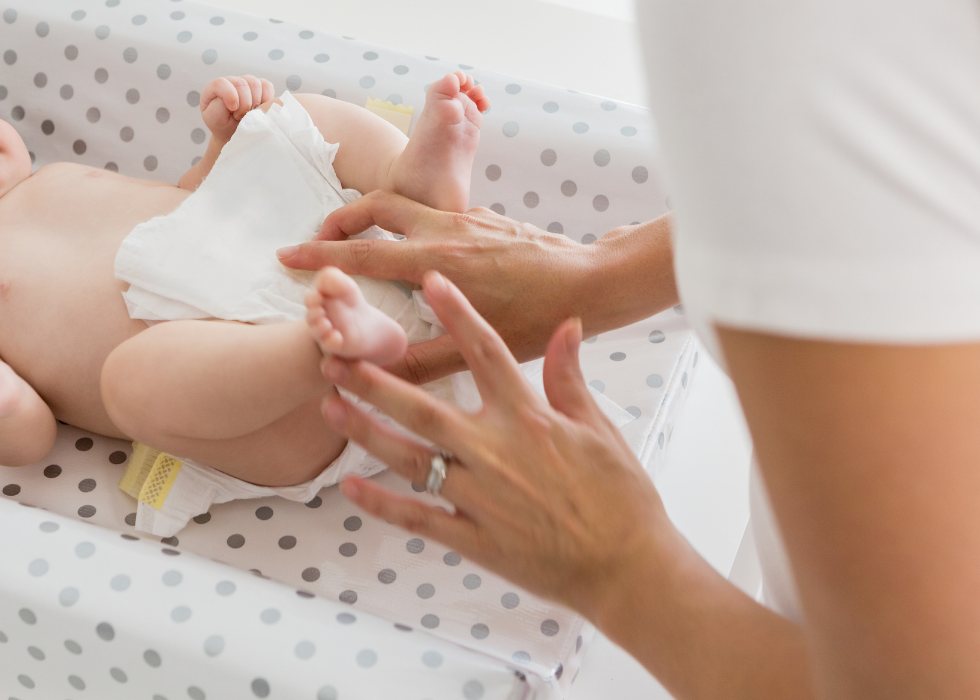 5. Available across sizes (and never out of stock)
The diapers are available in six sizes. They are – XS, S, M, L, XL, and XXL. XS is for babies who weigh less than or equal to 5 kgs. S is for those kids weighing somewhere in between 5 to 9 kgs. M and L for the children weighing respectively, between 7 to 12 kgs and 9 to 14 kgs. For 12 to 17 kgs children, the size is XL, and the last available size is XXL, which is for children weighing more than 15 kgs. So, next time, if you search for a baby diaper online, ensure that you choose the correct size according to their weight.
Conclusion:
Your baby can perform all the activities throughout the day while wearing them, and they will not experience discomfort due to the breathable pores and high absorbency. These diapers are available at a regular price of 475 INR, and you can also choose a subscription plan, where products will be delivered to your doorstep after every 30 days.
These high waist yoga pants style baby diapers can be purchased online and offer 360-degree elasticity. Also, you can check their website to know more diaper offers to avail of the benefit.
So, put these nappies for newborns in the R for Rabbit Diaper Bag and enjoy your travel without any stress. The diaper bags offer comfort with style and are easy to carry.
So, what are you waiting for? Choose Feather diapers today and make your baby's sleep uninterrupted while making their playtime enjoyable and free of discomfort or heaviness.