Fun and learning with one of the best augmented reality based games available to kids in India- discover PlayShifu with us!
This summer, introduce your kids to one of the new concepts of infotainment. We just finished reviewing the Augmented Reality based educational kids game called PlayShifu and the team has fallen in love with this unique product.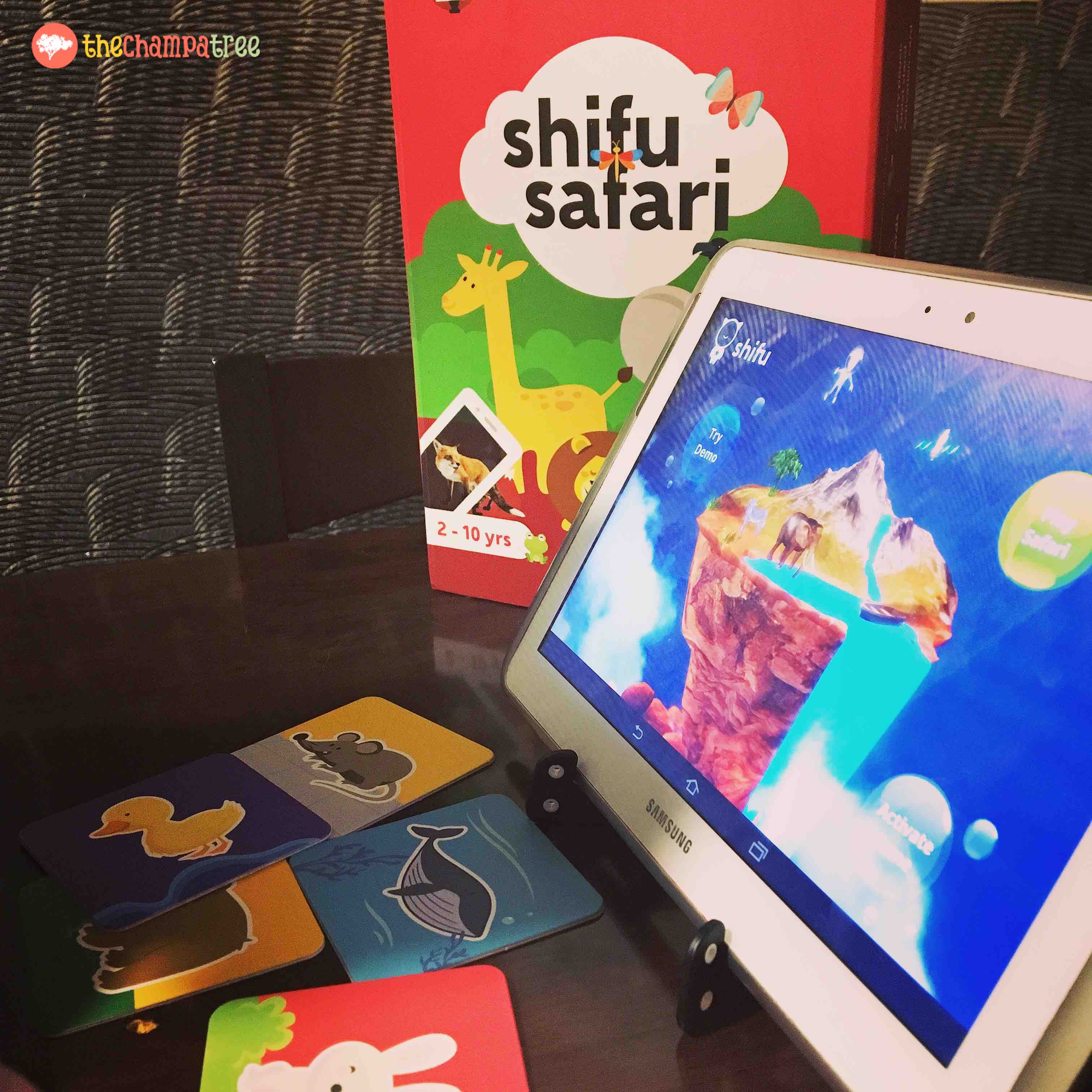 First of all, let's find out what is Augmented Reality (AR)?
Well! It is a technology that superimposes a computer-generated image on a user's view of the real world, thereby providing a composite view. And this aspect is intriguing not just for little ones but their parents alike. Besides, it's so much fun and ensures interactivity.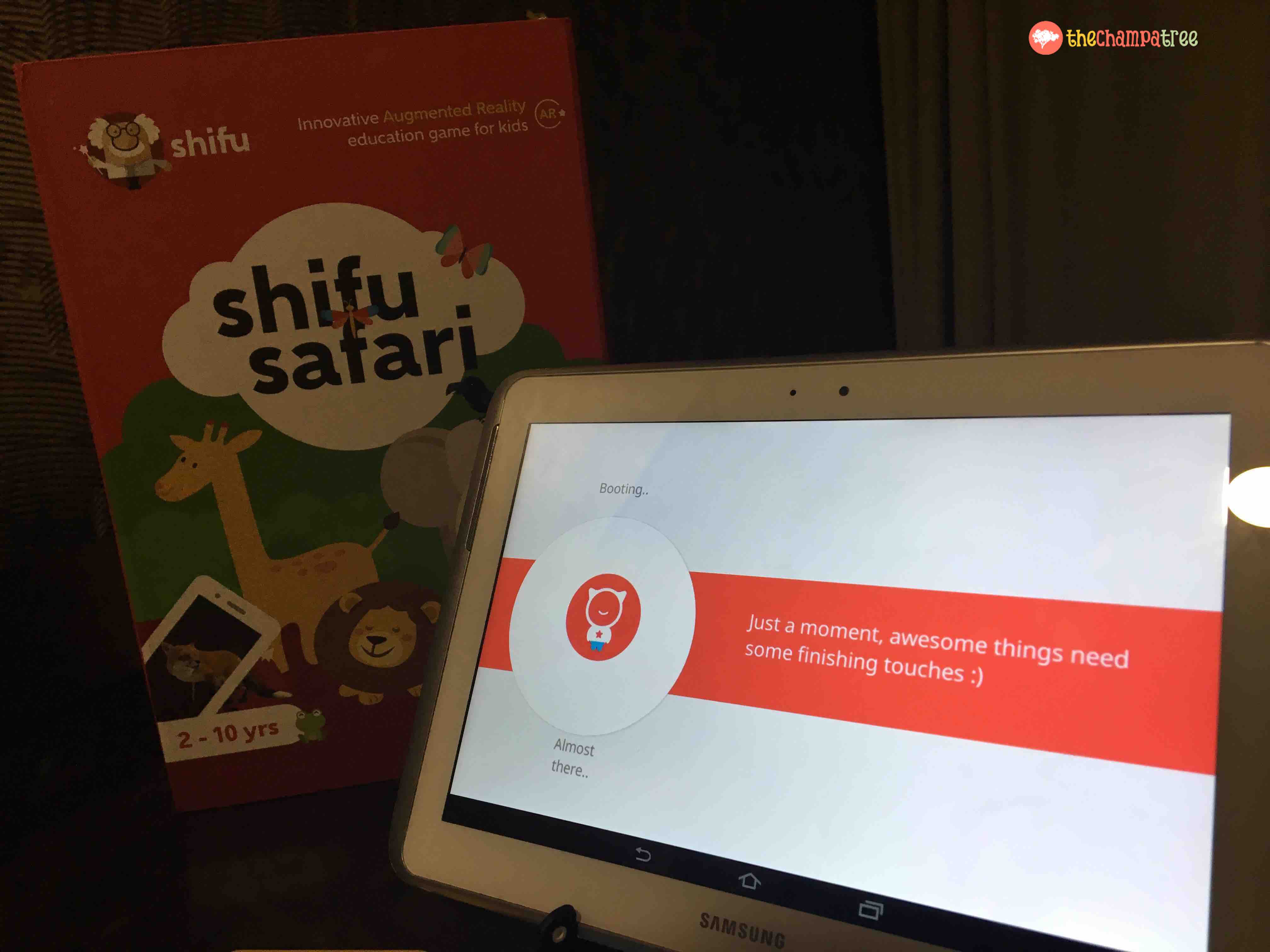 How does it work?:
We tried our hands on the Safari version. Its a simple 4 step process:
1. Download the app from the link: www.playshifu.com/#safari. Launch the app and place the device on the stand (provided in the prepackaged box).
2. Bring Shifu cards in the play area and see various animals pop out.
3. Touch the animal to see how it moves, what sounds it makes.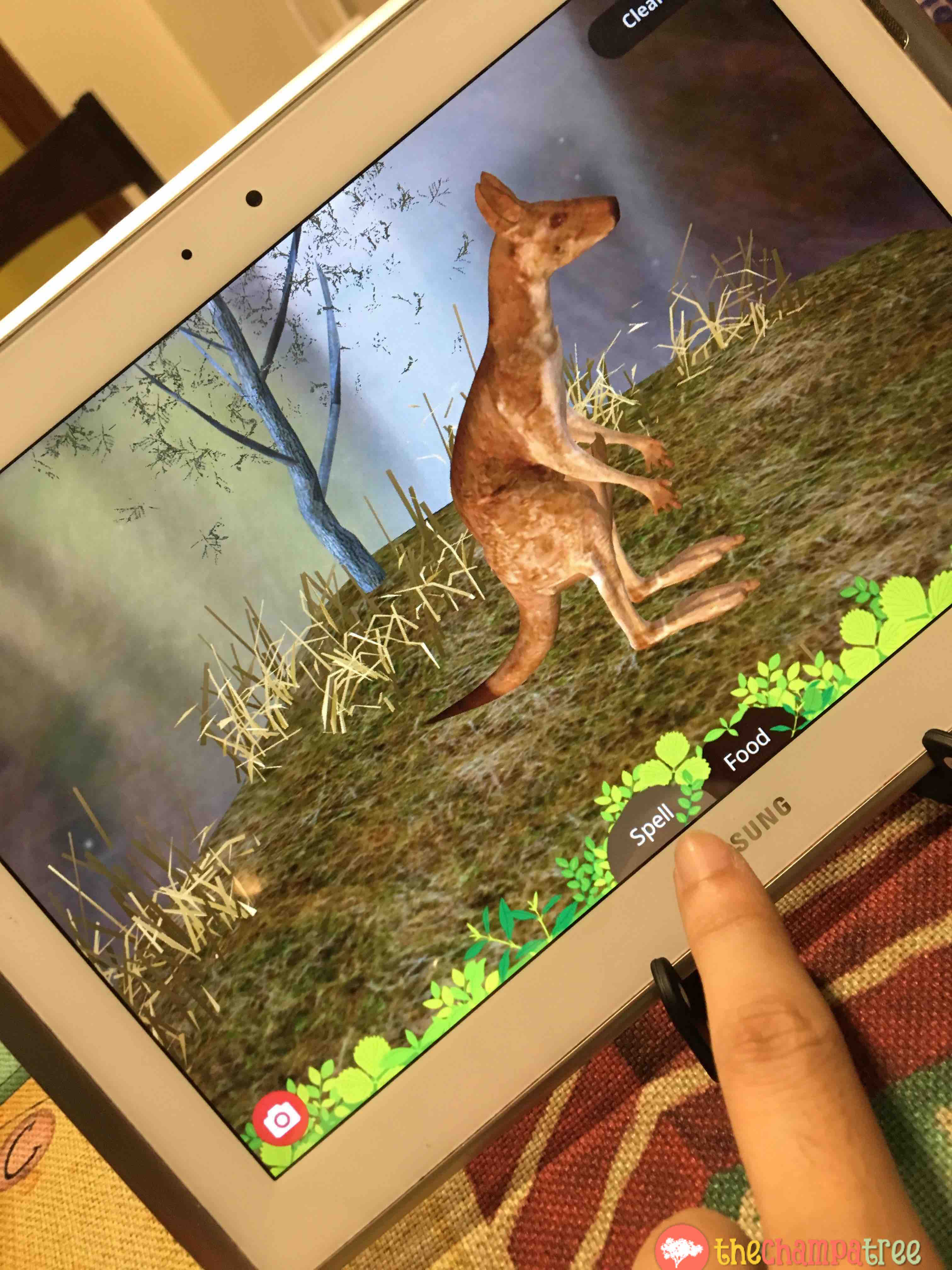 4. Tap "spell" to play a fun game involving alphabets and animal names.
Here is a quick video to show you how to get started and what's there in it:
Our rating:
Product compatibility: 5/5
Overall learning experience: 4.8/5
Overall entertainment experience: 5/5
User friendly: 4.0/5
Product packaging and other related features: 5/5
Pricing: 4.0/5
This unique and a super-exciting game is available in four variants:
1. Safari: Exceptionally good choice for kids who love their animals. Teach your kids about different (atleast 60) types of animals. Shifu Safari promises to take your child to the animal kingdom! Apart from learning about the habitat, eating habits, sounds and actions/movements of these animals, kids also learn fun/interesting facts about each one of them!
2. Travel: Want to introduce your child to his 'first-comfortable' train or flight experience? Well! Then, how about experiencing something closely similar within the premises of your own house? Get your kids to explore all the vehicles running on land, air and water, running right on the table! Through its interactive approach, it teaches your child about 60 different vehicles. Of all the car games for kids out there, we bet your child would never have experienced this before. The kid is motivated to learn about the purpose, mode, sound and action of each vehicle.
3. Space: Unleash that little astronaut or a space scientist in you child with this ground-breaking game about exploring the planets, solar systems, sun, moon, stars and much more through major interactivity, now what else do you want folks? Shifu Space teaches your child about the universe, 60 cards exploring celestial bodies, phenomena, space missions and renowned personalities, right on the table or in your child's hands.
4. Jobs: Encourage your child to learn about the dynamics of different professions, all on the mobile screen. Something never seen or experienced before in any online kids games, Shifu Jobs is about knowing the real life heroes that they see around themselves everyday! Through its interactive approach, it teaches your child about 60 different professions in the world. This way kids will learn what people typically do in their jobs, what is their workplace all about, kind of tools they use at work, what sort of clothes do they wear to perform their daily work-tasks.
PlayShifu also ensures that while having fun, kids develop and make progress in the following departments:
Language development: Learn spellings and pronunciations
General Knowledge: Develop an all-round knowledge
Perception: Develop skills like recognition and interpretation
Attention: Widens the attention span by engaging in puzzles
Memory: Strengthens memory through the 4d experience
Motor skills: Develops hand-eye coordination in children by bridging the physical and digital words
Creativity and imagination: Motivates kids to be creative and imaginative
Self-learning: Encourages enquiry and promotes the art of exploration
Designed by early childhood experts and parents, the Shifu games for kids require an Android or iOS mobile or tablet to play with! Focus is on developing their cognitive skills and imagination through real world knowledge. The 'Shifu' app can be downloaded from Google Play Store or Apple App Store easily. Click here to learn more about the product (price, availability, etc.)