Coronavirus might have postponed the first day at school, but don't let it dampen your kid's spirit. Stock up on the essentials so that your children can start prepping-up. They would still want to put tags on the books, sharpen the pencils, neatly arrange the pencil box, and get started with the brand new stationery items. Back-to-school supplies are so much fun! Sustain their excitement and keep them busy at home with these amazingly awesome back to school supplies.
With these new and trendy kids school supplies, your kid would anxiously wait for the school to start, and even though Coronavirus might have postponed the first day at school, but don't let it dampen your kid's spirit. You can slip in some revision lessons OR get them in the habit of staying ahead of the class.
After all, learning is an ongoing process and who said it has to start at school!
As kids, don't you remember those fancy pencil boxes with magnets, and hidden compartments, wooden or intricate designs, colorful erasers, pencil caps, and glittery water rulers? Back-to-school range fo stationery gets us so excited!
Certain stationery items can't be missed, and I am sure, when you talk about the new term with your kid, they would give you the entire list of cute items. One can see how Amazon, Disney, Peppa Pig, Faber Castell, Classmate, and Marvel to name a few are filling the media with enticing kids' school supplies. With kids, you've got to get them their favorite Marvel character pencil box, their cartoon character bag, or their Disney name tags.
To keep you prepared so you can surprise your kid and get them excited, just tell them about this list!
Which list?
Our List of Back-to-school Supplies for your Not-so-little-ones:
1. Bag
Now if your kid doesn't already have the bag they love, then it's time you picked from one of the more popular kits. You can look up Disney's Back to School Stationary Kit, or get your girl the Frozen or Barbie Bags. For boys, there's friendly neighborhood Spiderman or the latest Disney's Jake & The Neverland the Pirate School Kit. Lunch box- from a plethora of lunch boxes available for kids right from the theme of cars, Disney powered- frozen or Barbie or marvel, etc, one also gets to choose between plastic, thermal or all steel with layers kind of lunchbox. Kids' fancy lunch boxes and when it has their favorite characters imprinted, chances of lunch not returning home are few.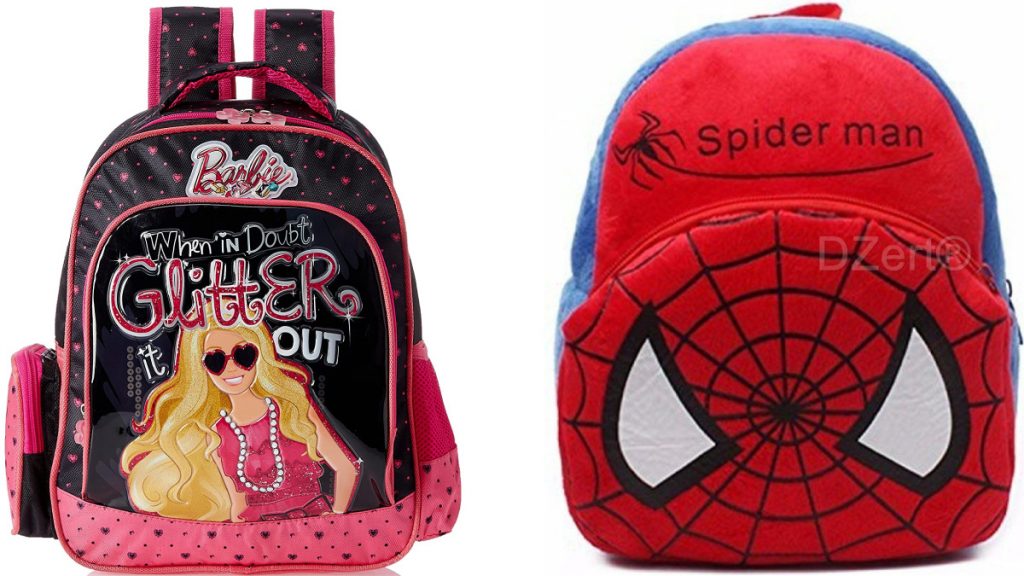 2. Pencil Box
Companies have made this kids' school supply a whole lot sassier, cuter and taken it to another level. Back in the day, all we were left with was Natraj or Apsara Pencils and a Pilot or fountain pain. Now, there are neon pencils, flexible pencils, pens with erasers or light, and designer pencil boxes. When it comes to pencil boxes, there's no limit to what you can get in the market. There's a multi-functional pencil box, car/ bus shaped pencil box, password protected pencil box, calculator pencil box, and the list can go on and on and on. Disney, Marvel, Faber Castell, Classmate, and all the other companies have capitalized heavily on this one back to school supply.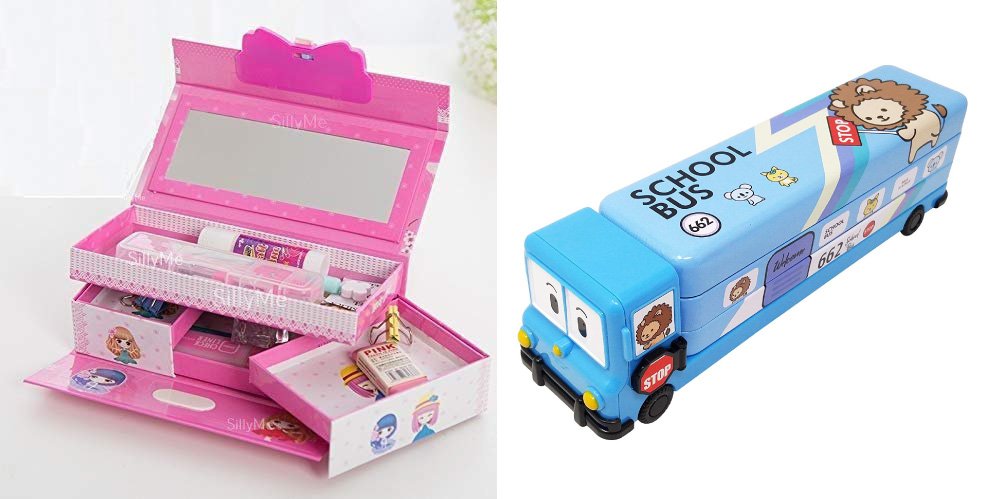 3. Sipper
This is one thing that not only kids but even adults also fancy carrying to their work front. A sipper, flask, bottle, etc. come in all shapes, sizes, and prints. Most kids prefer lightweight Peppa Pig and character sipper which have a capacity range of 300-500ml, not too heavy but fancy at the same time. These days on amazon one can also find copper flasks that are gaining popularity, but again you may want to see what your kid usually likes to carry around.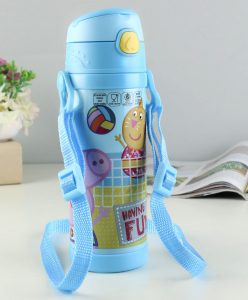 6. Notebooks
Notebooks aren't just notebooks, anymore, but one can't do without the most credible, good quality stationery item which is our most-sought-after back-to-school item to own. We asked around and found out that most parents are opting for Classmate notebooks sell best in all shapes and sizes. This is one back to school supply you cannot miss at all! You can choose to buy one for all subjects or combine two subjects in one notebook, depending on the grade your kid is in.
Your stop shop: Classmate Exercise Notebooks – Pack of 12
7. Colors
One of the best things about childhood is colors. What a wonderful phase of life where things are only colorful and relaxing. Grab all kinds of Camlin, Camel, Faber Castell colors – chalk, pencils, pastels, crayons, watercolors and yes don't forget the sketch pens! Kids live sketch pens the most and you'd know with the wall arts around the house! No one wonder it is one kids school supply that gets consumed the fastest.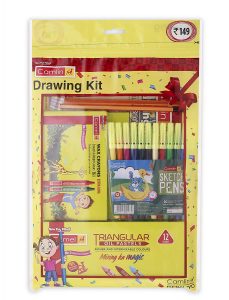 8. Erasers
What a wonderful world we live in these days, as kids we used Natraj erasers (all white) or rather a Camlin white eraser piece but nowadays you get the best of erasers in different sizes for your kids back to school supply kit – fruit, veggies, Iron Man, Spiderman, Rapunzel, and whatnot. You could buy a pack of 50 to last a year!
9. Raincoat or Umbrella – Cutest Back-to-school item on the list
Yet again this is such a fantasy thing for kids, all colorful and theme-based. Ensure you pick their favorite cartoon character to wear on with pride.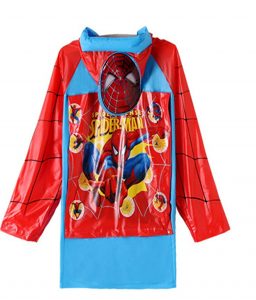 Spring break and Coronavirus have teamed up to prevent kids from enjoying at school. Having said this, we are all fighting naturally by developing strong immune systems to combat cases of flu, viruses, and bouts of cough/cold so that we can start our new session at school.
Take care!