My 5-year old preschooler is like a mixer-grinder without a lid. Brimming with energy and always looking to amuse us. And when he is tired or exhausted, the curious mind has a million questions to ask in under 60 seconds. As a parent of a preschooler, my life is nothing short of a roller coaster ride. He keeps me on my toes and keeps me warm with his sunshine face. My little preschooler is growing up and he needs just the right amount of attention to be able to learn and evolve. He is seeking infinite love and practical parenting tips to be able to acquire new skills.
Practical parenting definition?
If you search for 'Practical parenting definition,' chances are that you may not get the exact answer. But practical parenting is often seen as good parenting that involves consistency and routine. The kind of parenting where children are given a sense of control. Good or practical parenting tends to meet the objective of giving a sense of independence to children. In India, the content may vary to some degree, but millennial parenting somehow is becoming way too practical.
I practiced these 7 practical parenting tips for preschoolers. It changed my son's life for better
1. Teach them to act their age
As a mom, I've expected very little from my little one. One of the most important practical parenting tips for preschoolers is not to expect too much from them. They may be talking a lot of sensible things for their age, and they might surprise you from time to time, having said which, don't be mistaken. Try to understand that they are still a fragile age, and sitting on a very delicate learning graph. Their 'sensible talk' could probably be something they could have overheard.
At times, things preschoolers say don't make much sense to them as much as they do to us. Also, don't expect to understand everything you tell them immediately. I'd say have patience and let them take baby steps. Just continue to motivate them and keep them engaged in this process.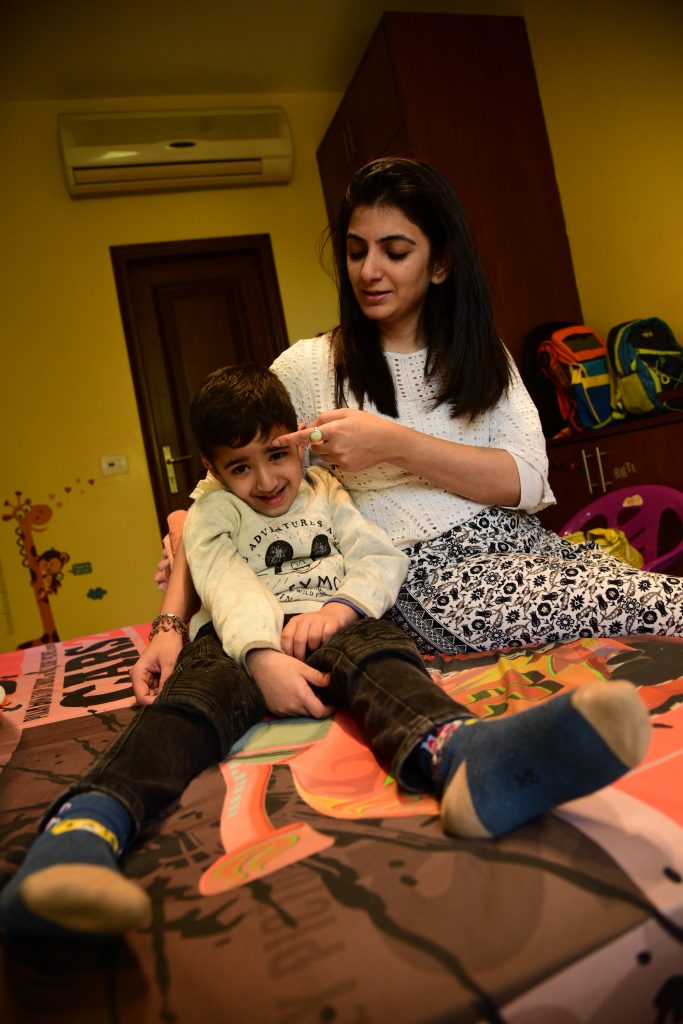 2. Try and be a "YES" person
The hardest thing to do is to say 'yes' when all you want to say is a big 'No'. The good news is that you don't always have to be the bad cop. There are great ways to go about it. Try not to be the "No" person. My boy is quite a sensitive one, and I realized over a period of time that by not letting him have his way, I was pushing him away. He was feeling unloved and started hating me. So, I changed my way. To ensure he doesn't rebel, I started 'listening' and 'accepting' his last-minute requests. Today, we share a great bond. With time he realized the importance of time and patience, and with/through him, I'm learning it too.
3. Don't give in to their tantrums
Dear Mumma, papa, you got to find the right balance to be able to be friends with them first and then parents. Friends today are also not giving in to tantrums. So, my only advice is that don't be strict, but firm. Don't be a marshmallow, but a coconut. Don't put a blind eye to your child's misdoings. Instead, distract them. Don't give in, but don't give up! Let them stay upset or brood over it. They'll get bored of it and eventually understand your reason.
This is one of the most important practical parenting tips for preschoolers that you must practice. Preschoolers are popular because of their tantrums. But, now you know how to handle the situation. Don't you?
4. How to get them to follow instructions
A preschooler is typically bad at taking instructions, but the art is to get them to follow the directions by:
(i) Setting positive incentives for the accomplishment
(ii) Guide them on how to follow instructions by playing fun games and assigning fun tasks.
I know you might feel like it has worked sometimes and failed most times. I'd say don't lose hope and continue to
5. Have a set routine
Read this before? Tried it too? Not working out? Well! Then you got to try harder. Having a set routine for various daily plans such as playing, meal, snack, sleep, etc., is important for your child (especially). These are the best practical parenting tips for preschoolers. By setting a routine, you are instilling discipline in your kid's life, but you also are one step away from having efficient time on you. This also means that your child will be independent enough to have his/her meals on time, visits to the bathroom, Studying on time, etc.
6. Appreciate them
Appreciate them for their good deeds. It would positively encourage them. If they do something wrong then let them no patiently, without raising your voice, you know why? Because the tone of your voice matters!. Such awareness will make them conscious of their actions and whether it will have a negative result
7. Teach them to be a good listener
As a preschooler, your child will have to be open to listening. Being a good listener will help them proactively take part in various activities at home, as a team and at school too.
If you have some more practical parenting tips for preschoolers, do not forget to share with us in the comments!