We like kissing our children while they are sleeping. We will never be bored of looking at them. But despite being their constant monitor, did you ever recognize the changes on their faces? Did you know this strange fact about kid's eyes, nose, and ears?
Did You Know Facts #5 – Kid's eyes nose and ears: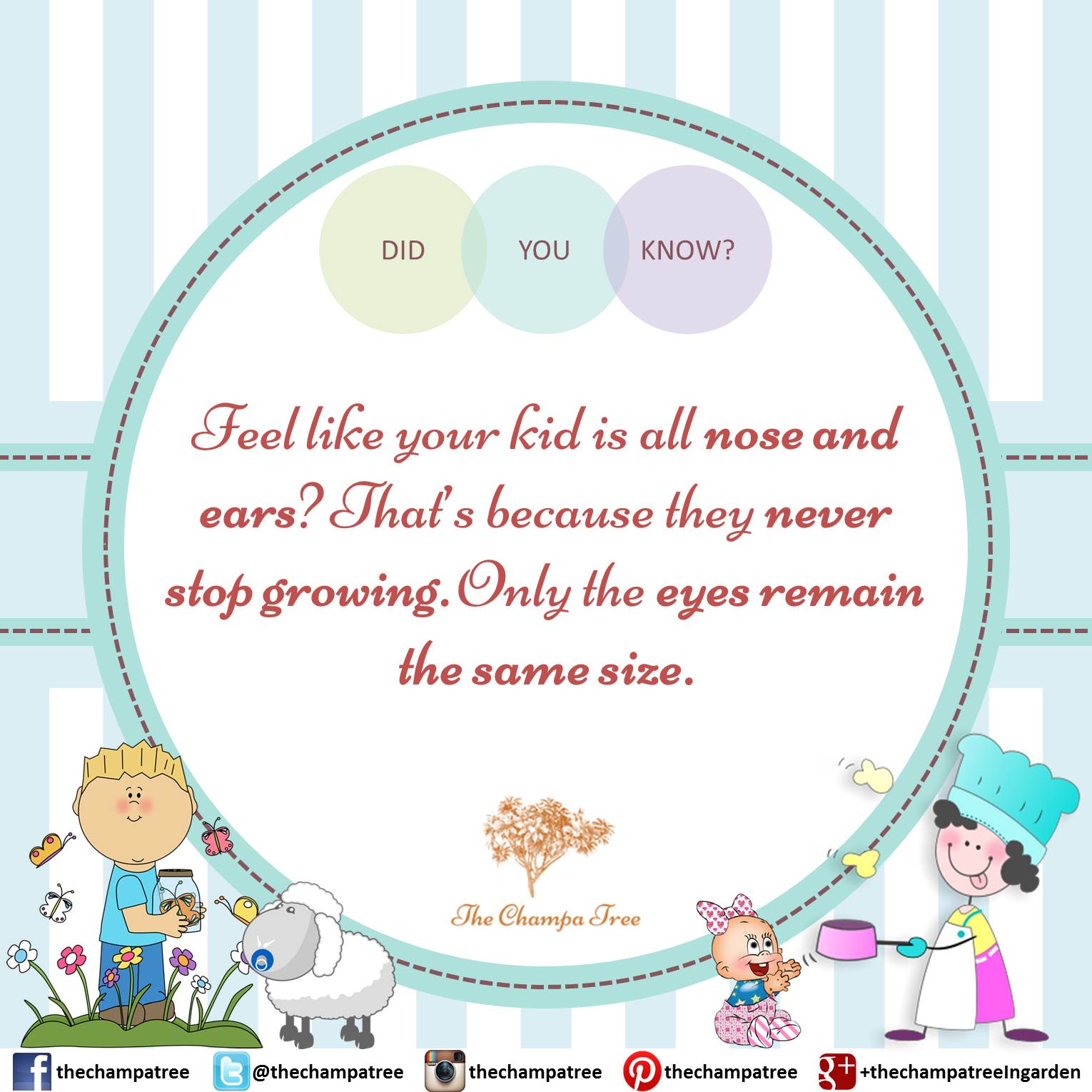 Feel like your kid is all nose and ears? That's because they never stop growing. Only the eyes remain the same size.
There is colloquial saying, which in English means, bringing up your child looking if their hands and legs are growing. Isn't it true? We look at our child and wait for them to grow. If possible, we would even measure them. We also deal with growing pains in the hands and legs. But did you ever know that the nose and ears of your child grow forever? They never stop growing. But their eyes remain the same size. Apparently, it is an unknown fact for everyone. And unbelievable too but it is true. This universe is full of such amazing unbelievable facts. Doesn't that make our lives all the more exciting?
For more strange facts about babies, check out our Did You Know Facts Series.
Information source: Online Nurse Practitioner Schools