Diwali celebrations around the world are in full swing today. After all, we are only a day away from the festive galore. It's a family day and so I have decided to decorate the house with colorful rangolis! In fact, it is one of the best family day celebration ideas – that is to create beautiful artwork on the floor. Adds so much joy to the festive mood. Placing diyas, floating tealights, and handcrafted lights made of papercraft enhances the overall look of the rangoli designs specially made for Diwali.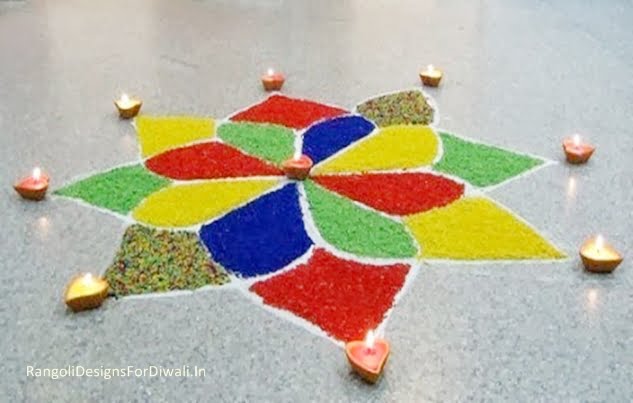 If you have little ones at home, then Diwali celebrations are pretty much incomplete without having your own DIY ideas put to use. So, while my son and I have already made a diya (tealight holder) using art and craft ideas, so now it's time for easy rangoli designs for Diwali. You can join in to have fun with us. Besides, we have also made some creamy, yummy homemade kulfi (Indian ice cream too) rich in dry fruits and saffron. Loving the entire feel of this beautiful weather and our favorite festival.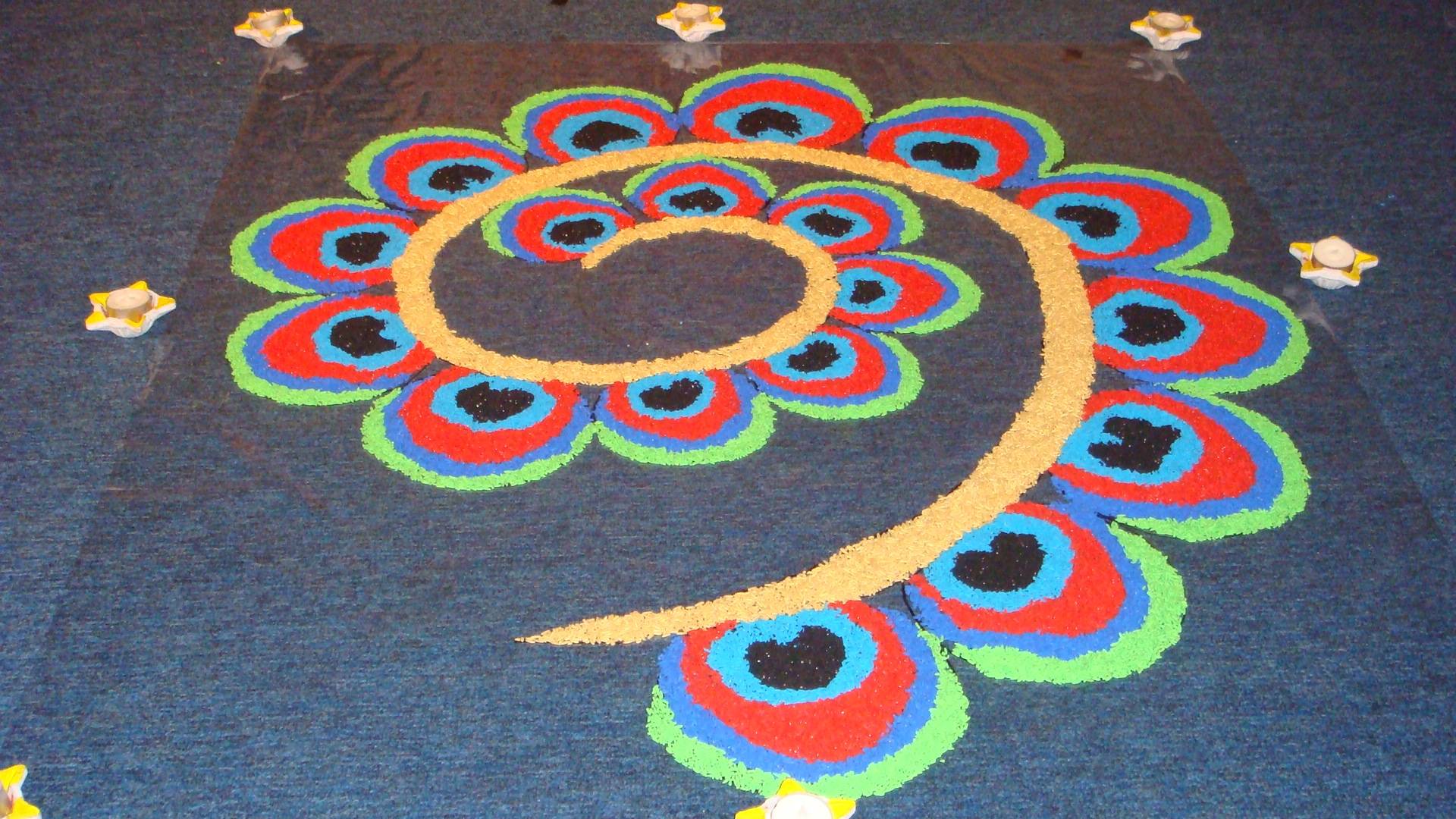 Check out these splendid rangoli designs and create your own pattern, this festive season. If you aren't keen to use powdered colors, then make use of rice, turmeric powder, sawdust, etc, or better still, make use of colorful flowers such as rose petals, marigold, chrysanthemums, and other winter flowers.
Isn't this one of the best kids activity ideas for festive season?Have fun and here is wishing you a Happy Diwali! 🙂
Image source: 01, 02, 03, 04, 05, 06, 07, 08, 09, 10, 11, 12, 13, 14, 15, 16