In the last few months, the world has witnessed something none would have ever imagined. United like never before, everyone together has been seen battling the virus, aka novel Coronavirus that has taken the planet by a storm. Seven months into the pandemic and after multiple efforts and restrictions to control the outbreak, there is still no sign of relief.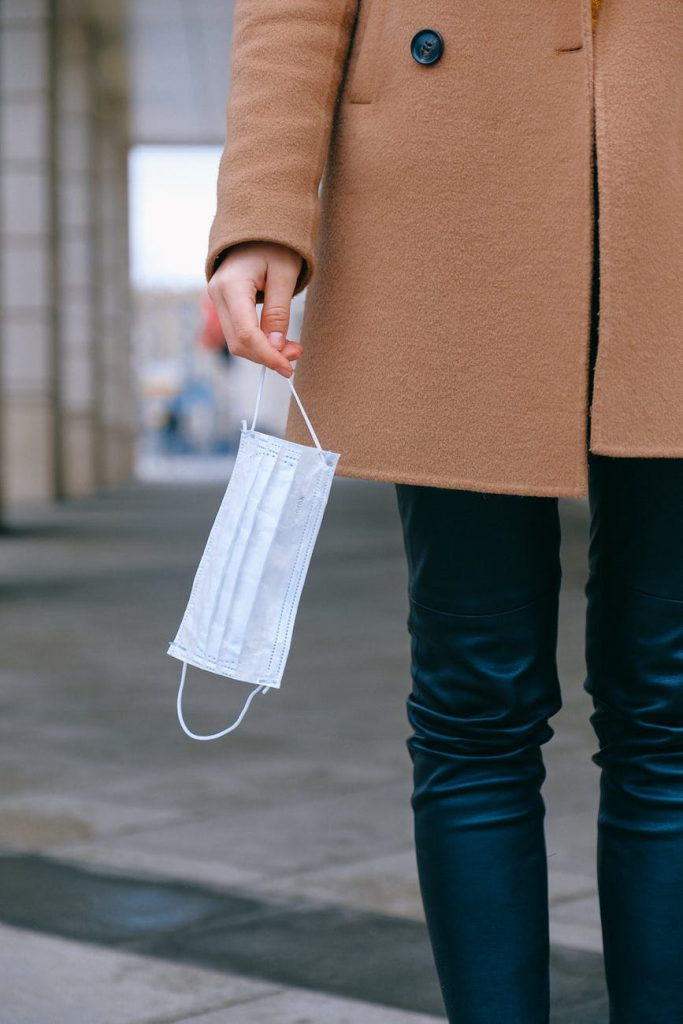 India is the world's second worst-hit country in terms of COVID-19 cases, and a second wave is not something out of question. As everyone learns to live with the deadly virus and preps to step back into normalcy, it is highly advised to adopt the precautionary measures suggested by the health department.
Taking one safe step at a time:
Over the months of coping with the pandemic and staying indoors, people have somewhere learned to keep calm, accept, and be prepared for long-term coexistence with COVID-19. We can gradually witness traffic back on roads, people in restaurants, city facilities reopening, house helps back on the job, and weddings being planned. The aware and conscious crowd is trying to strike a balance between being at risk and living a regular life by adopting all safety and precautionary measures like social distancing, sanitizing, and above all face masks.
While we walk towards the new normal, the setback and panic have surely cultivated awareness about health and hygiene. The mandatory use of face mask tops the list of safety measures and can reduce the chances of being infected or spreading COVID-19. Using a face mask is easy to adopt habit and works well for all age groups. However, not all face masks are the same. In such a case, what better than a trusted face mask that is made in India and tick marks all guidelines issued by health departments.
Still confused about face masks?
Due to India's high population, taking precautionary measures becomes extremely important. With the weather changing and the onset of the festive season, it does not get any easier. Are face masks a good idea? Do they actually work? What's the right way to wear them? Different views about face masks have resulted in confusion in people's minds. There are a variety of masks of different designs, styles, and price brackets. Not all of them provide the same level of protection. WHO (World Health Organization) has recommended certain kinds of fabric mask materials and composition, that are regularly updated based on new scientific findings.
There are several factors to consider while picking the best antivirus face masks, a few important things to keep in mind are:
1. Fabric – Breathable and absorbent material
2. Filtration – Levels that make it difficult for virus to pass through
3. Fit – The one that sits on the nose and mask well and leaves less open space for the particles to move.
Choosing the best face masks made in India:
IShield, a Bengaluru based Biotech company, has created the first made-in-India face mask that kills 99.99% COVID-19 Virus which has been tested and proven in USA and Indian labs. It has developed a revolutionary technology that has the ability to link antiviral molecules to cotton fabric (and other surfaces) resulting in tekFABRIK TM which stops and kills viruses.
The masks have spun bond and melt blown layers that create 6 levels of air filtration that protect you inside and out. The activated outermost and innermost layers are infused with IS 212 Molecule, proven to kill Virus and Bacteria.  It has a proven 99% bacterial kill rate in under 10 minutes. These molecules remain bound to the cotton surface for at least 30 washes thus enabling reusability of the activated tekFABRIK TM. The Ishield face mask made in India has been designed for comfort and the 100% cotton makes it easy to breathe and conducive for usage even in tropical conditions. 
What did we love about this mask:
1. It feels so safe wearing IShield!
2. The design is no-frills, glam stunt. The colour is unisex and pretty elegant
3. It really really is breathable cotton. I didn't sweat once or irritated during my 5-hour outdoor shoot during muggy September.
Living in the new normal times, as the world moves on:
Deserted roads, empty malls and restaurants, people retreated into their homes and countries into lockdown have been the result of millions being affected. As everyone starts getting used to the new normal, it is ideal that we take every little precaution seriously. One of the easiest ways to prevent transmission is wearing masks, and equally important being how to put on, care for and select a fabric mask. IShield masks, proudly made in India, kill 99.99% COVID-19 virus particles and are probably the best face masks one can wear to fight this current pandemic.